Another H.M.S indulgence challenger steps up to the bowl: Evening Telegraph reporter Greg takes on the 30 scoop beast – will you be next?
---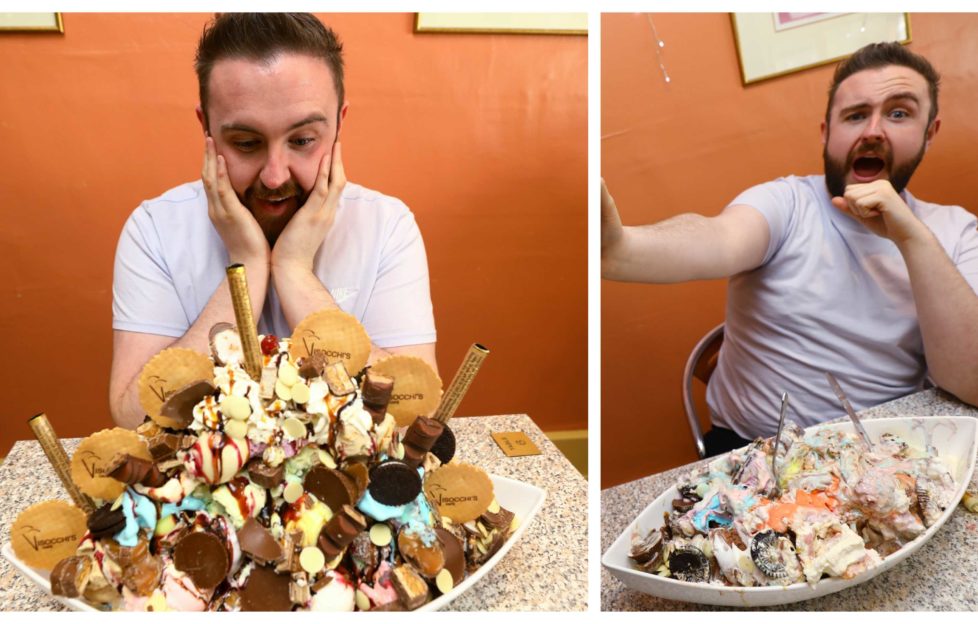 It's 25, 000 calories. It's 30 scoops of ice-cream. It's 6 waffles. It's…
It's a lot.
After Mark Cargill took on the beastly dessert at Broughty Ferry's Visocchi's Cafe, Greg Flucker was next to step up to the large, boat-sized shaped bowl.
Here's how he fared!
Click here to find out more.
Will you be next to tackle the H.M.S Indulgence Challenge?
We'll have to wait and see!