Arbroath Musical Society has received brilliant messages from these illustrious West End stars
---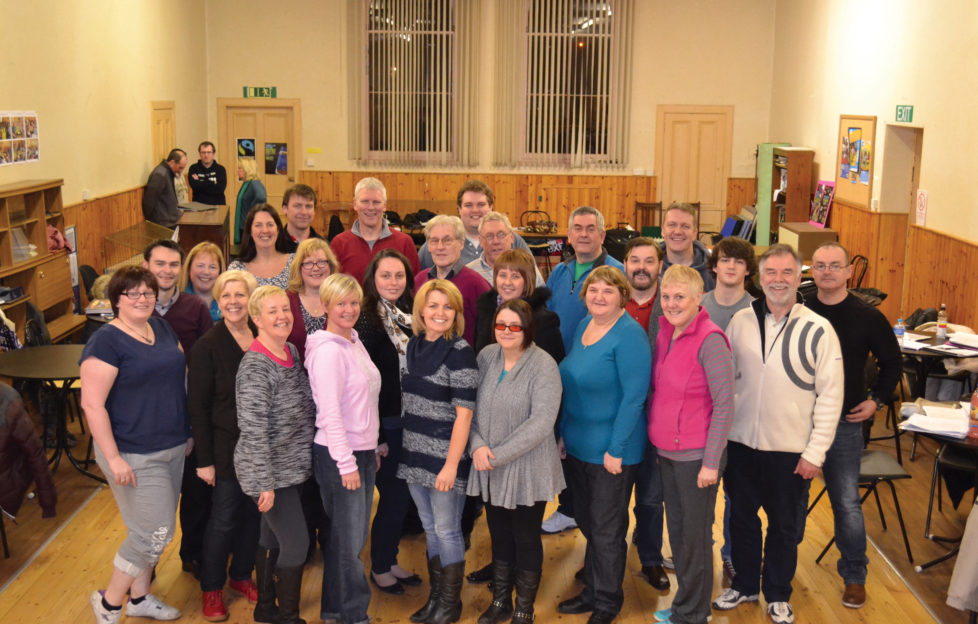 Some members of Arbroath Musical Society (Photo: DCT Media).
Most of us are familiar with the revenge tale of 'Sweeney Todd' – the demonic barber of Fleet Street who initiates a crime rampage against all who have wronged him in the past.
Arbroath Musical Society has received coveted messages from a set of illustrious West End stars before their debut production of the well-known thriller this February.
Acclaimed Sweeney Todd writer Stephen Sondheim and Peter Polycarpou – who played secondary antagonist Beadle Bamford in the award-winning West End production – thrilled the cast by sending them good luck wishes.
Another big name to reach out to the amateur dramatics society is Michael Ball, who won an Olivier Award for his iconic portrayal of the twisted barber in the West End production.
Ball also sent the cast a signed picture of himself and Imelda Staunton, renowned screen and stage actor, in character.
Tracy Gibson, vice president of Arbroath Musical Society, has said:
The cast are working extremely hard to bring this amazing musical to life. We are all thrilled by the endorsements from Peter Polycarpou, Michael Ball and the amazing Stephen Sondheim himself.
Peter Polycarpou sent an email, wishing the society all the best after working so hard over these past months.
Stephen Sondheim also sent a good luck message to Arbroath, which was described as "the pastry on the top of the pie".
When
The show will be performed from Wednesday 13 February – Saturday 16 February.
Where
The Webster Memorial Theatre.
Book
For more information and too books tickets, click here. 
Follow us on socials
To keep up-to-date with SeeDundee, follow us on Facebook, Twitter, and Instagram.