Barnum Review: Downfield Musical Society's latest performance lit up the Whitehall stage with more splendour and spectacle than you could imagine
---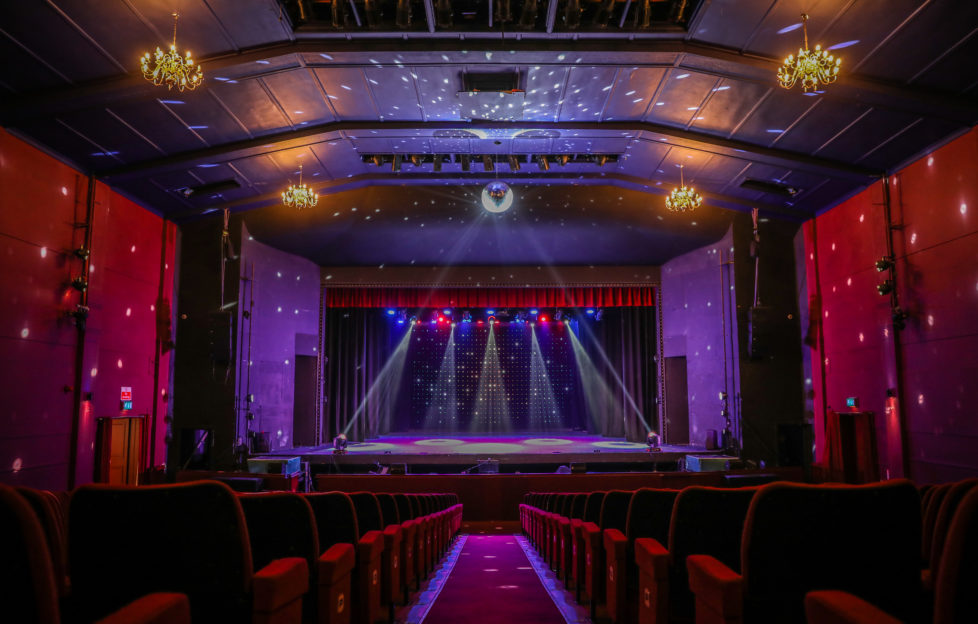 Inside The Whitehall Theatre (Photo: DCT Media).
Ladies and gents, this is the moment you've waited for…
Chances are, you're probably familiar with 'The World's Greatest Showman' by now.
The Michael Gracey film, released in 2017, reimagines the exuberant life of Phineas Taylor Barnum and his circus of misfit performers.
'Greatest Showman' had audiences singing its score for months after hitting the big screen, immersed in Barnum's world of excess, colour, and the fantastical.
Well, Downfield Musical Society's take on the film's on-stage adaptation 'Barnum' was nothing short of spectacular.
Upon our arrival, it was encouraging to see that the musical's captivating plot matched perfectly with its setting.
The Whitehall Theatre, Dundee's cultural West End hub, is already adorned with sparkling chandeliers, red velvet seating, and a brilliantly spacious stage.
Combine this aesthetic with circus trampolines, period backdrops that burst with colour, mermaid cages, animated tight-rope walking, one humongous elephant, and plenty of raining confetti – and you're bound to amaze from start to finish.
The 'Barnum' cast, made up of performers from all age groups, were seamless in their singing, dancing, acting, and gymnastic routines.
From cartwheels, to juggling, to plate spinning, to uni-cycling, the talent of both the chorus and principals transported the audience to a painted world of extravagance and mystique as soon as the curtains opened.
The 'Barnum' score, composed by CY Coleman, was mirrored beautifully by the DMS orchestra, as was the musical's heart-wrenching story by its emotive cast members.
'Barnum', filled with messages about dreaming big, equality, and love, was truly brought to life on stage by The Downfield Musical Society.
The production's radical use of setting, space, and colour, as well as its impressive cast and musical score, explored the story of Barnum's passion for life and performance without flaw.
Having not performed the musical since 1995, we were extremely impressed by the society's latest theatrical venture.
More info
Website: www.whitehalltheatre.com
Address: Whitehall Theatre, Bellfield Street, Dundee, DD1 5JA
Phone: 01382 434940
Tickets: Purchase your tickets at: Dundee Box Office.