Bigger, better and this year it's FREE — why you don't want to miss this weekend's Dundee Vegan Festival
---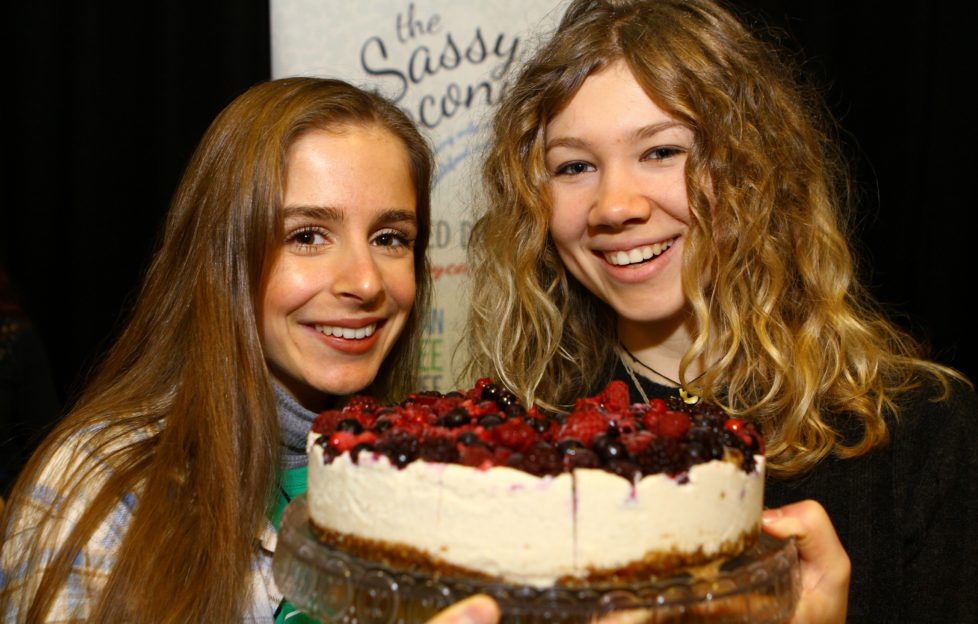 Two happy visitors from Dundee's first Vegan Festival in 2016.
This Saturday (November 17th) Dundee's renowned vegan festival returns to the city for its third year in a row.
Free of charge, but graciously accepting of donations, all of which go to the charity Dundee Foodbank, this event promises plenty of delicious vegan snacks and goodies, plus a wide range of inspiring guest speakers, workshops and stalls.
We spoke to the event's co-founder and co-organiser Barry Mackie-Conlon, featured above (on the right), to find out more about what the Dundee Vegan Festival 2018 has to offer! He said:
Due to continued growth in numbers since 2016, this year we have an even bigger venue. To stay in line with our core values, this venue will be more accessible for all, and we will be lifting admission fees for the event as well. We have 40 different vendors, who will be showcasing vegan food, lifestyle products, and many local charities. We have 5 fantastic guess speakers, who will be discussing a wide range of vegan topics, from nutrition to philosophy. This event is for everyone and anyone, non-vegans are very welcome!
Where?
Due to its success in numbers, the Dundee Vegan Festival is being held at the Abertay University's Student Centre this year (three whole floors worth of vegan goodness!).
When?
Saturday, October 17th. Lasting from 10am until 5pm – that's seven hours of vegan/festival entertainment, friends.
Why?
This event is a perfect opportunity to learn more about the expanding vegan community in Dundee. You don't have to be vegan to get involved, just interested in the cause, and keen to learn more!
If you are interested in finding out more about the event, head on over to the #DUNDEEVEGFEST website where you can find many festival details and FAQ's.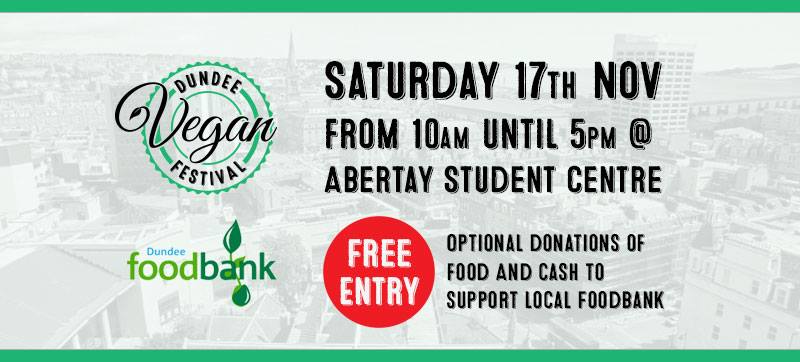 You don't wanna miss out!
---
Tempted by the vegan lifestyle?
If you have found yourself recently tempted by the vegan lifestyle (hence your welcomed interest in the festival), or simply want to ease your way in, we have a few suggestions for vegan food shops/restaurants you could try out in the city!
Located on Exchange Street, this little spot is ideal for purchasing vegan and organic foods. Even if you want to start your lifestyle change by adding some vegan chocolate to your weekly shop, Heart Space Whole Foods is a great way to get an initial taste of veganism (no pun intended).
Avery & Co is renowned for serving the best tasting vegan foods, from vegan mac and cheese, to vegan burgers, to vegan hotdogs, to vegan haggis balls… the list goes on! Whether you fancy breakfast, lunch, or dinner in true vegan style, this spot is perfect for soaking up tasty vegan treats.
This cafe, which opened less than a year ago in Dundee, is the city's popular, affordable, totally vegan cafe. Marwick's serves delicious plant based breakfasts (including breakfast burritos, in case you were worried), as well as quirky dishes, like 'chocolate chilli chickpea', and 'maple, cajun jackfruit'. Yup, this cafe is the go-to place to be adventurous with your vegan taste-buds.