Brian Poole and The Tremeloes will take the Dundee stage one final time this March
---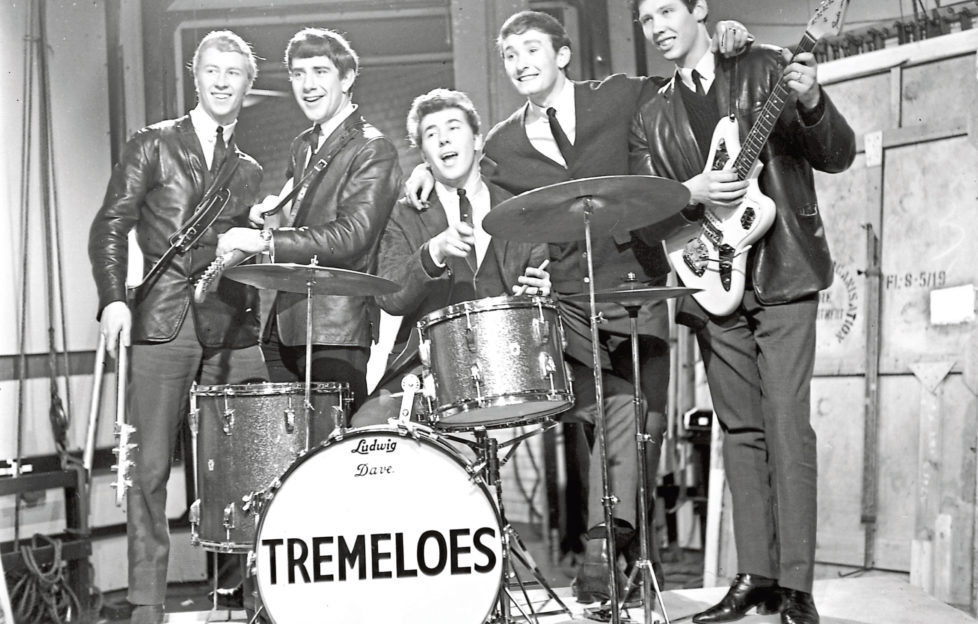 English beat group The Tremeloes. From left to right, Alan Howard, Rick West (Rick Westwood), Dave Munden, Brian Poole and Alan Blakley. (Photo: Silver Screen Collection/Getty Images).
Remember the Tremeloes? (durrr)
Responsible for a lengthy list of hit classics, including Here Comes My Baby and Do You Love Me, the sensational English beat group were on par with the Beatles during their heightened fame in the sixties.
This Spring, the iconic band, who officially parted ways in 1968 after six successful years together, are performing as part of their final tour in Dundee's Caird Hall for the venue's Solid Silver 60s Show.
The band's former lead artist, Brian Poole, describes himself as an 'adopted Dundonian', having regularly performed with The Tremeloes in our wee city since the young age of 18.
Poole himself has noticed the thriving nature of Dundee as of late, stating:
Now the Waterfront area is all changed, not least with the fantastic V&A. I've seen so many changes in the city over the years it will be great to see how it looks now – very different to when I first started playing gigs.
Poole promises that the band's many classics will feature in their gig in March.
We can't wait to see what they've got in store for us.
Where
Dundee's Caird Hall.
When
March 28.
More info
For more information about the Solid Silver 60s Show, click here. 
Follow us on socials
To keep up-to-date with SeeDundee, follow us on Facebook, Twitter, and Instagram.