Calling all skygazing fanatics: the LAST supermoon of 2019 will illuminate the night sky until this Friday
---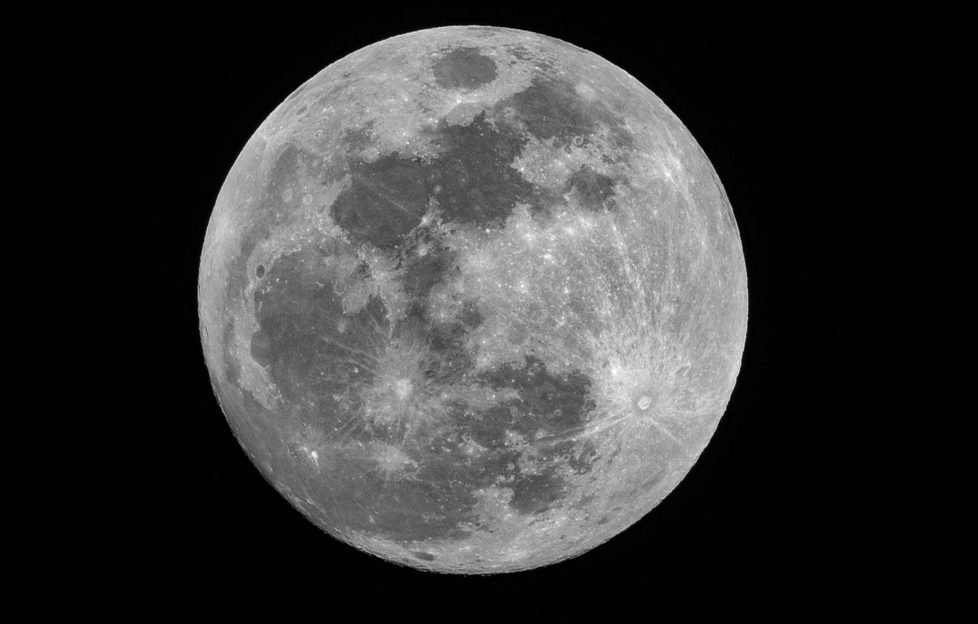 Photo: Unsplash.
Calling all avid skygazers and lunar lovers here in our wee city, you will probably know by now that the highly rare 'super worm equinox moon' lit up the night sky last night, rounding off the trio of spectacular supermoons in 2019.
The super worm equinox occurred in sync with the spring equinox, marking the beginning of a brand new season. The slightly odd 'worm' reference in the title is inspired by the surfacing of worms in the soil during the time of the March full moon.
Happy Spring, folks!
Plenty of skygazers across the globe were in awe of the moon's bright and bold appearance in the night sky last night.
The super worm spectacle last occurred in Spring 1905, and isn't expected to illuminate the sky again until 2144.
Basically, this is an extremely unusual phenomenon you don't want to miss out on.
But don't fret, folks! You can still witness the super worm moon if you didn't get the chance to last night.
It is expected to stick around, being all bright and beautiful, until this Friday.
What exactly is a supermoon, yo?
For those less astronomically inclined, we realise that we've been babbling on about supermoons without actually explaining what the heck they are.
A supermoon occurs when a full moon coincides with the moon's perigee, or, in simpler terms, the point in its orbit at which its closest to Earth.
This makes the moon up to 14 % larger and 30% brighter than usual.
The trio of supermoons
Did you catch the other two supermoons of 2019?
First off, we had the super blood wolf moon, which occurred on January 21.
The blood moon, part of a lunar eclipse, changed the moon's traditionally white colour to a striking reddish tint.
Read more about the blood moon here. 
Following the super blood moon, we had the supermoon trifecta, which occurred on February 19.
The supermoon trifecta was predicted to be the biggest and brightest of all the supermoons in 2019.
And, as you can see from the shot above, it did not disappoint.
Read more about the second supermoon of 2019 here. 
Mill Observatory
Dundee's Mills Observatory is the city's open window to the universe, so if you need a spot to stargaze tonight, this one has you covered.
@MillsObs basking in today's sunshine, hoping for another clear night for some astronomical observations, come along and join us. pic.twitter.com/97qfcsvVw4

— Mills Observatory (@MillsObs) February 27, 2019
With a telescope that can detect up to 30,000 objects in the night sky, you can observe the super worm moon using the best of the best equipment.
---
Happy skygazing, lunar friends!
Send us your snaps
If you manage to catch the super worm moon in all its glory from now until Friday, send SeeDundee your snaps on Facebook, Twitter, or Instagram.