Congratulations Discovery Point and Verdant Works — you've done it again!
---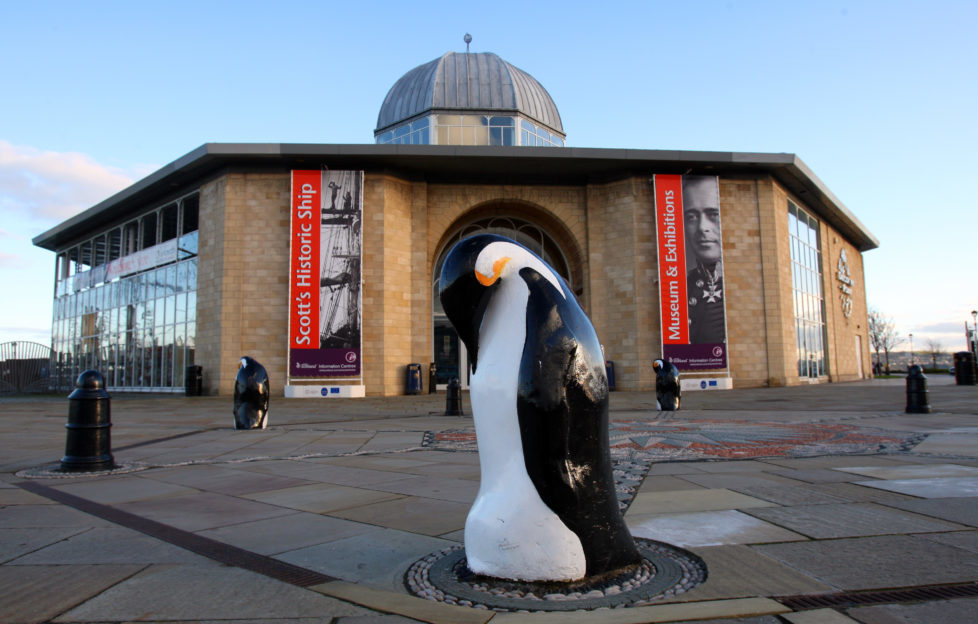 The Penguins at Discovery Point, Dundee.
Great news this morning for two of Dundee's most loved visitor attractions.
Discovery Point and Verdant Works have just learned they have won the Sandford Award in recognition of the work they do in the area of education.
It's the fourth time the venues have picked up the award — amazing stuff!
The Sandford Award is given out every five years and recognises attractions of quality which put hands-on learning, workshops and social history at the forefront of their visitor experience.
To top things off, Verdant works, which is one of the nation's most important jute mills, also won an international award for its architecture. The Open Gallery at the Works' High Mill section was the winner of the 2018 Civic Trust Awards.
Congratulations again to both of these fantastic attractions who continue to share Dundee's rich history with the world.
---
Be sure to take a look at the other top attractions on this site.
To make sure you stay posted on all things #SeeDundee follow us on Facebook, Twitter and Instagram.
Is there something you think we should know about? Drop us a line: seedundeedct@gmail.com