Dawson Park: Home to Dundee's most photographed cherry blossoms – check the photos out for yourself
---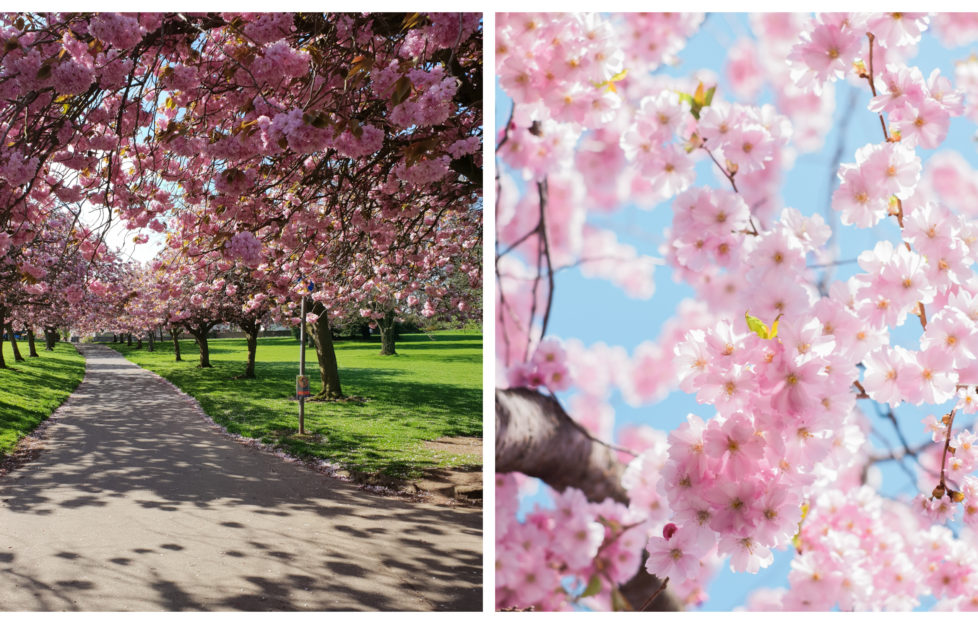 If you were active on social media throughout the slow but sure blossoming of Spring in Dundee this May, then you might have noticed one green spot that got an awful lot of online attention.
How stunning is the cherry blossom in Dawson Park? ? ?

Tap ❤️ if you love this time of year!

[?/IG: hannaniii_]#TuesdayThoughts #VisitDundee #CherryBlossom #LoveDundee #VisitScotland @VisitScotland #Spring pic.twitter.com/ESkrs6pyhO

— Holiday Inn Express Dundee (@HIEXDundee) May 7, 2019
For six years we've been shooting under the cherry blossom trees at Dawson Park. Newest blog post is up https://t.co/FEXIuQhDVT with this year's photos, and links to the other outfits since 2014. Which is your favourite? #cherryblossom #Dundee ?: @C_KMiller pic.twitter.com/IWV4owApXh

— Christina Miller (@thedaydreameruk) May 6, 2019
From Dundee Culture, to different esteemed Dundee based photographers, to Dundee locals, so many people captured the stunning cluster of cherry blossoms at Dawson Park.
? Dawson Park looks absolutely beautiful! Love this beautiful park! ?

?: Dawson Park, Dundee
?: Craig Doogan Photographer pic.twitter.com/h4TR8u7onj

— Dundee Culture (@DundeeCulture) April 28, 2019
A great display of blossom today in Dawson Park, Broughty Ferry Dundee UK. I preferred the pink blossom there over the white blossom of Magdalen Green. #spring #springtime #blossom #dundee #sunnydundee #ScotSpirit #UKWeather #flowers #photography pic.twitter.com/NfZngIdNcr

— Stephen Finn (@scottishprints) May 10, 2018
Dawson Park today…so beautiful ☀️?? pic.twitter.com/OY8bRKwEWX

— ????????Helen???????? (@helzzbellz19) April 29, 2019
Beautiful Broughty Ferry blooms at Dawson Park on a flying visit home ? pic.twitter.com/M82CymWijb

— Deborah O'Brien (@DeborahRosie) May 7, 2019
This path in Dawson Park is ?. Another of Dundee's hidden gems! The blossom at this time of the year is lush pic.twitter.com/yRdV2diHyD

— Matt Graham (@SAhistoryMatt) April 28, 2019
Tokyo? Shanghai? No! The ultimate Cherry Blossom avenue lies right here in our own city of Dundee in Dawson Park, Bonnie Scotland! #visitdundee @dundeecity @VisitScotland

Photo Ian G Black Media pic.twitter.com/gd7TONqiXq

— Sandra B. OBE FRSA (@SandraJBurkeOBE) May 17, 2018
Send us your snaps of this beautiful haven in the city.
Follow us
Get in touch with SeeDundee on Facebook, Twitter, and Instagram.