Did you don your ice-skating gear last weekend at Stobsmuir Park?
---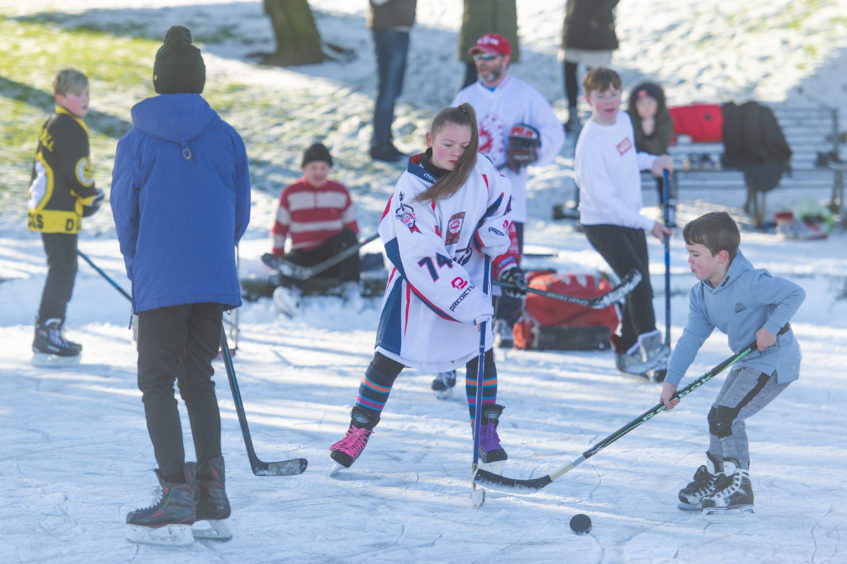 Hockey enthusiasts making the most of their love of the sport (Photo: DCT Media).
Last weekend temperatures dramatically dropped in Dundee, bringing thick layers of snow and frosted ponds to the wee city.
Of course, this didn't stop Dundee locals from making the absolute most of their weekend.
Adults and kids alike took to the frozen ponds of Dundee's beautiful Stobsmuir Park, all decked out in ice-skating attire and ice hockey equipment, ready to showcase some serious skill on their makeshift arena.
Did you hit the ice last weekend? We certainly hope so.
Follow us on socials
To keep up-to-date with SeeDundee, follow us on Facebook, Twitter, and Instagram.