Did you know – today marks the 65th Birthday of the legendary Bash Street Kids
---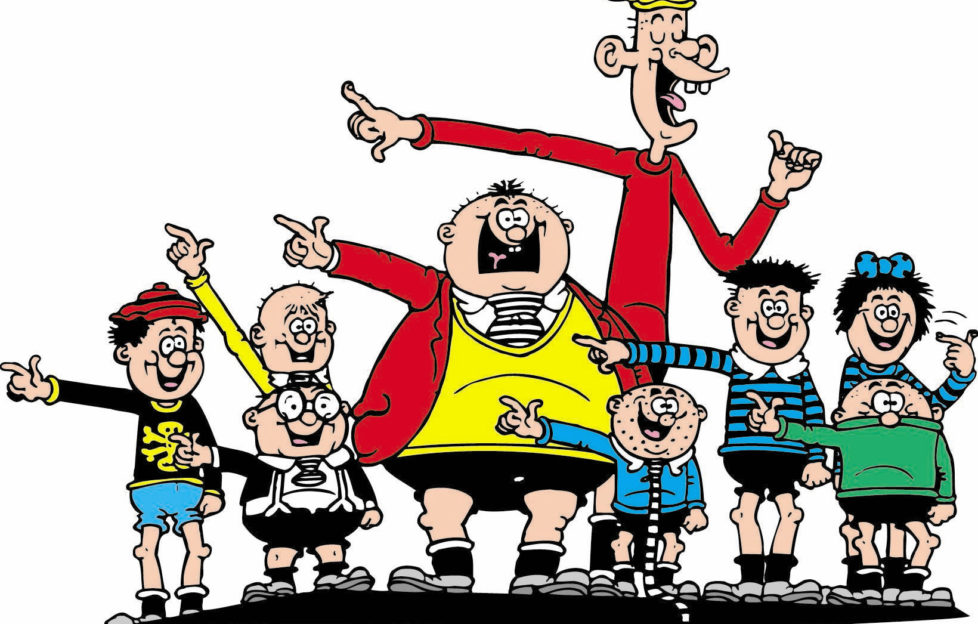 Photo: DCT Media.
SeeDundee would like to say a congratulatory Happy Birthday to the mischevious Bash Street Kids, who have appeared in the city's beloved Beano comic since 1954, issue #604.
We can hardly believe it's been 65 years since the young tearaways came vibrantly to life in print.
#OnThisDay in 1954, "When the Bell Rings" first appeared in @BeanoOfficial. The strip would later be renamed The Bash Street Kids and go on to become one of the Beano's most iconic series.

Happy 65th birthday to the Bash Street Kids from all of us at the McMenace! ??? pic.twitter.com/6rtsNJfgtu

— The McManus (@McManusDundee) February 13, 2019
The Bash Street Kids are the brainchild of artistic icon Leo Baxendale, who originally included them in a strip named 'When The Bell Rings.' This title was changed to 'The Bash Street Kids' only two years later in 1956.
Baxendale's strip has held on to its treasured traditional features all this time. The classroom characters still dress and behave in the exact way that they did 65 years ago, much to the delight of the public.
Of course – the characters have been drawn by a number of artists since Baxendale stepped down in 1961, including the likes of Nigel Parkinson, Lew Stringer and David Sutherland.
May we continue to read about the comical adventures of the Bash Street Kids for centuries to come.
Follow us
Get in touch with SeeDundee on Facebook, Twitter, and Instagram.