Do you have what it takes to tackle the H.M.S Indulgence Challenge at Visocchi's Cafe?
---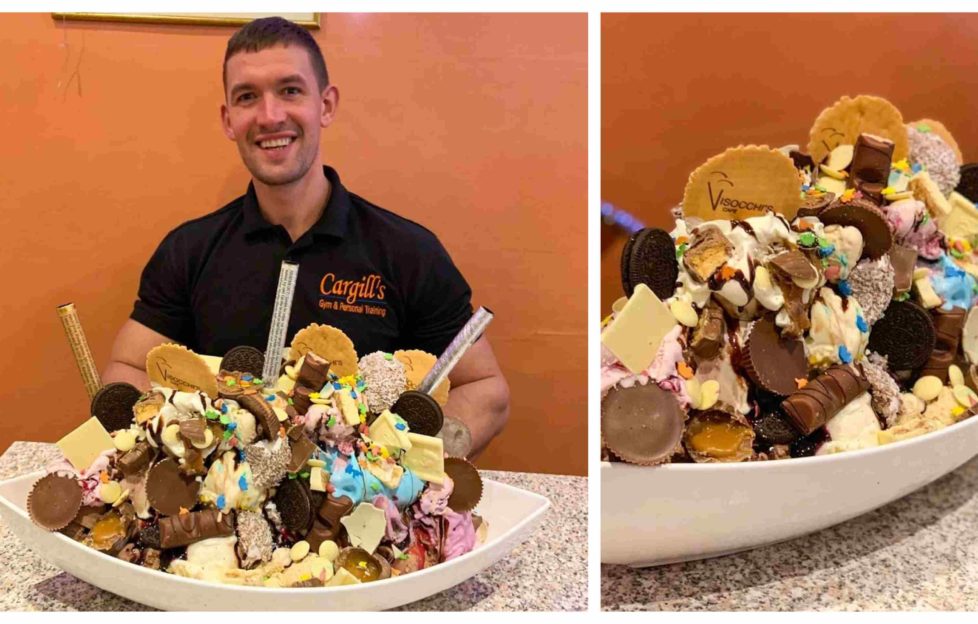 The food challenge is no easy feat, that's for sure (Photo: @Visocchis on Facebook).
If you're high-key obsessed with dairy, or simply get a kick out of tackling hardcore food challenges, the H.M.S Indulgence Challenge is the one for you.
On Saturday, the ice-cream challenge, which includes 30 scoops of ice-cream, 3 waffles, 6 Reese's peanut buttercups (and one hefty stomachache) was met by dedicated challenger, Mark Cargill.
But what exactly did Mark manage to consume in just one short sitting?
This ENTIRE list of ingredients is what.
Mark even won a personalised certificate for his efforts after completing the 30-scoop beast.
And you could too.
Fancy taking on the H.M.S Indulgence?
If you think you've got what it takes, contact Visocchi's Cafe in Broughty Ferry on Facebook.
It's only a fifteen minute drive away from Dundee, and the cafe welcome any brave folks to head along and take on the H.M.S Indulgence with gusto.
---
If you do pluck up the courage, send us over your snaps!
We might even be taking it on ourselves in the near future…
Follow us
Get in touch with SeeDundee on Facebook, Twitter, and Instagram.