Dundee busker releases first single after his performance goes viral
---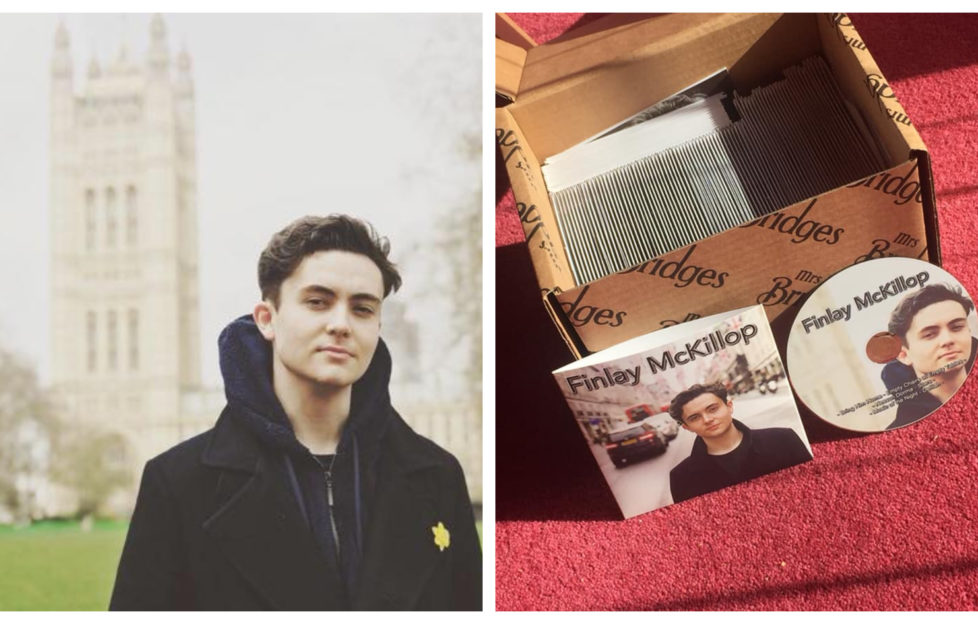 A Tayside singer who achieved viral status after videos of his street performances hit the internet has released his very first single.
Finlay McKillop received such good feedback from his busking in Dundee city centre that he has taken to the studio to create a four-song CD featuring a mix of theatre and opera tracks.
The former Dundee High pupil he has been busking in the city since the age of 14. He said:
 I decided to bring the single out, the main reason being London is so expensive and that is where I am studying. I started busking at about 14 or 15 did. People always asked if I had a CD and I said no. The last few months have given me the push to finally make it.
Finlay took a gap year after finishing his studies in Dundee and spent much of it making a name for himself in the local area through busking and performing in local pubs and clubs.