Dundee city attractions are booming with guests right now, and we're not even slightly surprised why
---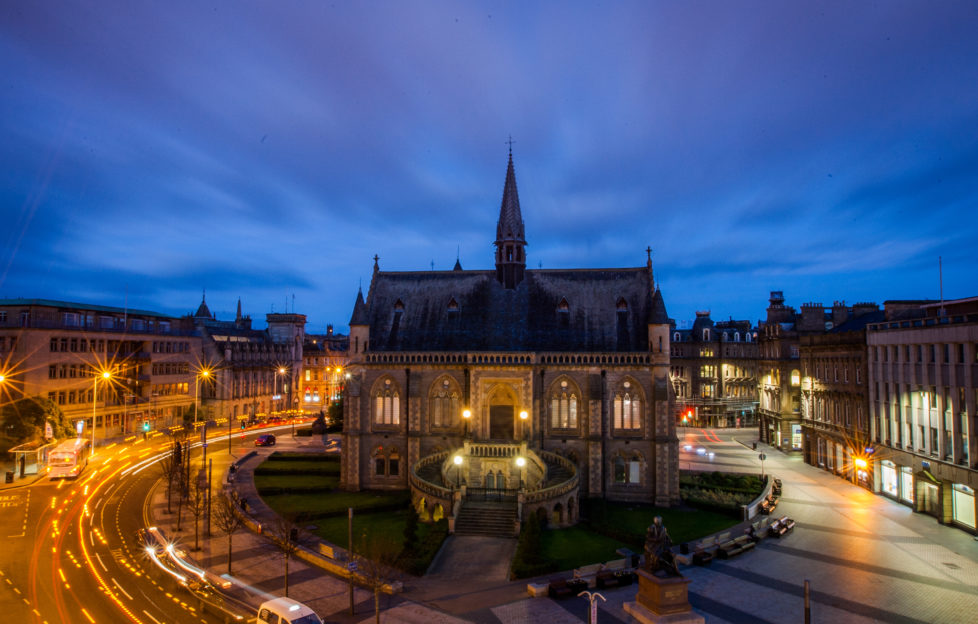 The McManus galleries by night - a popular tourist attraction, rich with Dundee's history and culture (Photo: DCT Media).
We are delighted to share with you that there has been a staggering increase in the number of locals and tourists visiting Dundee's leisure and culture facilities over the last year (think in the hundreds of thousands, people). With our knowledge of the incredible activities that the city has to offer, we can't say we're too taken aback by the positive attention it's been receiving.
Where are people heading?
According to a report from Leisure and Culture Dundee, there are a few main spots that people can't seem to get enough of (we don't blame them). The Olympia swimming pool is included in the bunch, having had a whopping half a million visits last year. Who wouldn't get thrills from an 3.8m drop flume (fittingly named the cannonball) and ultra powerful river rapids?
Refurbished recently, the Olympia is one of the most up-to-date and innovative leisure pools in the country.
McManus' 150th Birthday celebrations
During its 150th birthday celebrations (which included an incredible year-long programme of exhibitions exploring the galleries' cultural importance in Dundee) more than 158,000 visited the McManus Galleries. 
The gallery never fails to host a selection of thought-provoking and creative exhibitions all-year-round, so we're positive that this number will only continue to rise in the up-coming years.
Dundee Central Library
Dundee Central Library has upheld its title as the busiest public library in Scotland. A cultural and educational sanctuary in the city centre, we are delighted that the library continues to be so popular.
Central Library details
Website: http://www.leisureandculturedundee.com/library/central-library-wellgate
Address: The Wellgate Shopping Centre, DD1 1DB, Dundee
Phone: 01382 431500
---
More tourism info
Fancy some more info on Dundee's booming tourism? Check out our previous content on the city's rise in guests over last summer. It features the opinions of Dundee locals and tourists themselves!
Oh, and don't forget to watch this space on SeeDundee for updates on the city's hotspot tourist destinations.
Tags