Dundee power couple transform registration office where they wed into high-end Indian Restaurant
---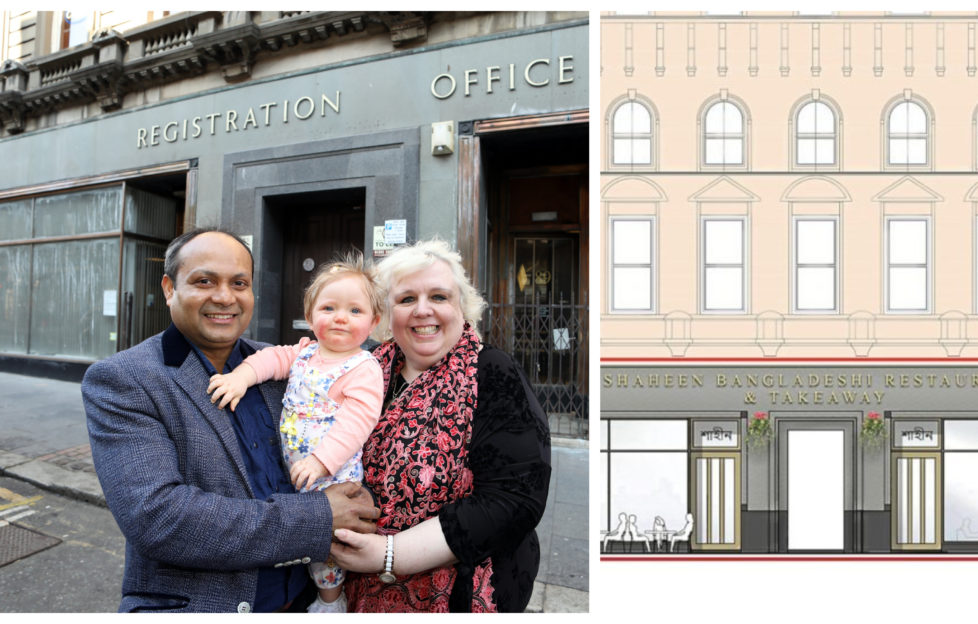 Business savvy couple Dana and Sanat Ghatak are in the midst of opening a bespoke Indian restaurant on Commercial Street.
But their latest venture comes with an unexpectedly romantic twist…
The pair have spent more than £100,000 in transforming the registrar office where they once wed into 'Shaheen Bangladeshi Restaurant'- an eatery, bar and takeaway.
Dana and Sanat were married in the registration office a decade ago.
The registrars, home to the registrations of births, death and marriages in Dundee for decades, hosted Scotland's first ever same-sex marriage in 2014.
'Shaheen Bangladeshi Restaurant' is all set to officially open to guests within the next two weeks.
So… if you're in Commercial Street any time soon, you might want to check out the brand new Indian restaurant with such a unique backstory.
More information to follow.
Follow us
Get in touch with SeeDundee on Facebook, Twitter, and Instagram.