Dundee Summer Streets Festival: The brand new event that will make your summer even better
---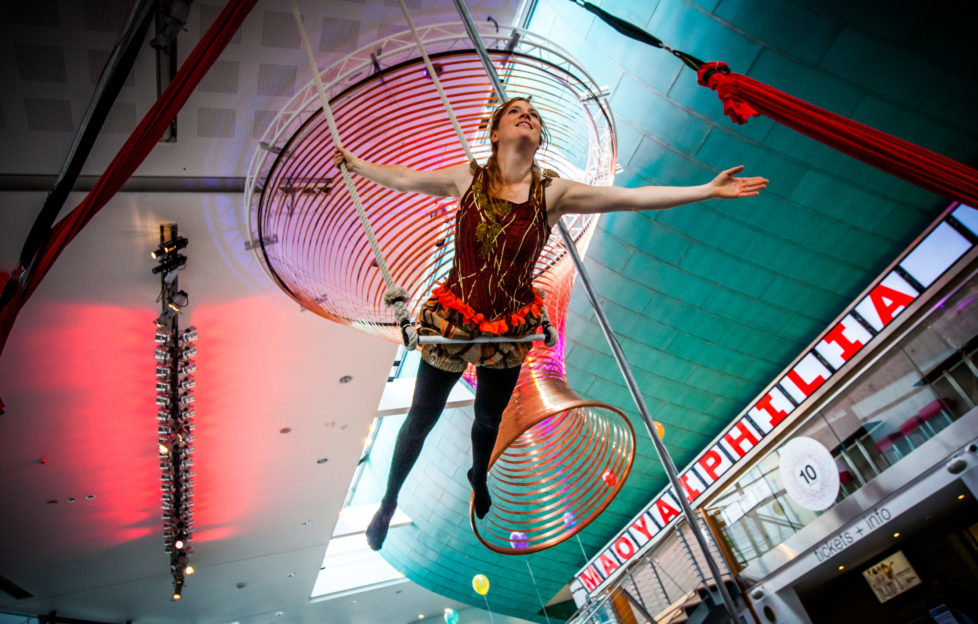 A
While #TheOpen in Carnoustie will be the centre of attention this weekend, Dundee will welcome visitors passing through in great style!
For the first time ever, the city centre will have its own street festival for everyone to enjoy.
The Dundee Summer Streets Festival will be full of lots to see and do from workshops to markets, and tons of fun games and activities.
---
All Or Nothing – Aerial Dance Theatre
You'll be stunned by the gravity-defying performances of this one-of-a-kind dance group.
All Or Nothing will be headlining the weekend by flying high above the city square, making people's hearts jump with their thrilling stunts.
If you like what you see, you can take to the skies yourself in their taster sessions.
Mini Golf
If you fancy yourself as the next Tiger Woods or Rory McIlroy but they wouldn't let you into the Carnoutsie Links then this might be worth a shot.
Put your skills to the test in Reform Street at a mini golf course specially designed by the Dundee Institute of Architects.
Putt and chip your way around the city's iconic landmarks.
Try your hand at mini golf for FREE at #DundeeSummerStreets! Each hole is beautifully designed by the Dundee Institute of Architects. In association with @stuartsymegolf and sponsored by #PureGymDundee. https://t.co/4ozBfLq09I … pic.twitter.com/QwsVxKULQ3

— Dundee City Council (@DundeeCouncil) July 11, 2018
Music and Performances
In the afternoon the city centre will become one giant stage as a mix of acts perform the best in contemporary street theatre.
Street performance group Surge, who are the best at what they do, will bring you stories, songs and laughs in places like Albert Square.
The city will be filled with music throughout the weekend with the best local musicians showing you what they've got. You'll spot busking sessions and gigs popping up all over the place, including some cafes.
Farmer's Market
Of course you can't have a festival without food.
The ever popular Farmer's Market will be back this year as part of the festival.
Come and browse for the best in local food and produce. We're sure there will be plenty of nibbles for you to try out too!
---
The weekend fest will also include lots of other fun attractions for everyone to enjoy.
Check out #DundeeSummerStreets to see all the latest posts.
To keep up with more content like this, follow us on Facebook, Twitter and Instagram.