EXCITING ANNOUNCEMENT: SeeDundee's exclusive map of THE BEST places to visit in the city will be released TOMORROW
---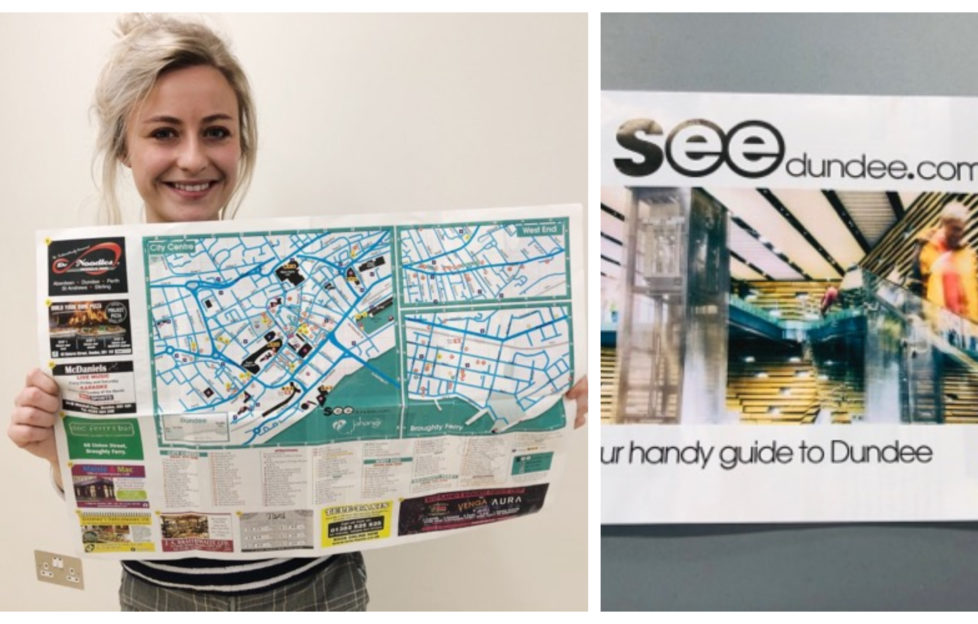 We at SeeDundee have been working on something really special for you lot recently, and we're super excited to finally share the news!
We've put together our very own SeeDundee map, which marks the best:
•Drink and dine spots
•Attractions
•Accommodation
•Shopping spots
•Parking spots 
•AND public toilet spots
ALL across the city centre, west end, AND Broughty Ferry.
RELEASE DATE
The maps will be printed this evening and released TOMORROW (April 16).
They will be placed in the Evening Tele newspaper – available to readers entirely free of charge.
We will also be distributing the map across the city's local hot-spots this week, so keep your eyes peeled, and we'll keep you posted!
Digital version
Of course, we understand that digital versions of documents can sometimes be easier to navigate.
So, we'll have a downloadable version of the map available to use on your mobile phone following the print releases.
That being said, our SeeDundee map is SUPER user friendly.
---
We'll keep you posted on plenty of map updates!
Follow us
Get in touch with SeeDundee on Facebook, Twitter, and Instagram.