FOUR DAYS LEFT: you have until Monday April 8 to see Trisha Biggar's stunning 'Star Wars' costume at the V&A
---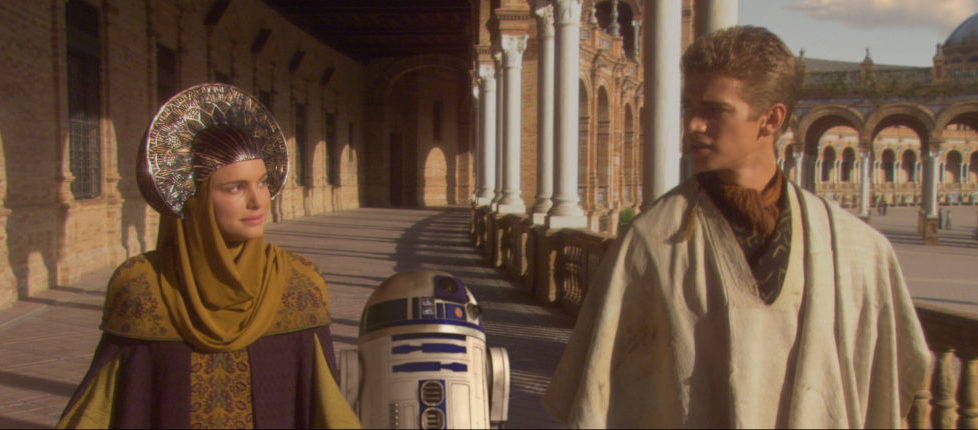 Photo: DCT Media archives
On April 8, the V&A's exquisite Star Wars costume, worn by acclaimed actor Natalie Portman in 'Star Wars: Attack of the Clones', will return to the Lucas Museum of Narrative Art in San Francisco.
Designed by Scots artist Trisha Biggar, whose art is inspired by shapes, patterns and materials from a number of different sources, the dress currently lives in the V&A's Scottish Design Galleries.
You have until 17.00 on Monday 8 April to see Trisha Biggar's beautiful #StarWars costume before it returns to the US.

Find out about the dress replacing it and what links Scotland's oldest operational theatre to the Star Wars universe in our new article: https://t.co/mkjHerKBu7 pic.twitter.com/VkW2J1VHkL

— V&A Dundee (@VADundee) April 4, 2019
To find out more about the garment's connection with Russian folks costumes and Scottish Paisley, click here.
---
You have FOUR days left to see the dress in person before it is returned home.
What are you waiting for?!
Follow us
Get in touch with SeeDundee on Facebook, Twitter, and Instagram.