Grab your wetsuit and dive right in: The Aqua Park at Dundee's Foxlake is about to get EVEN bigger and better
---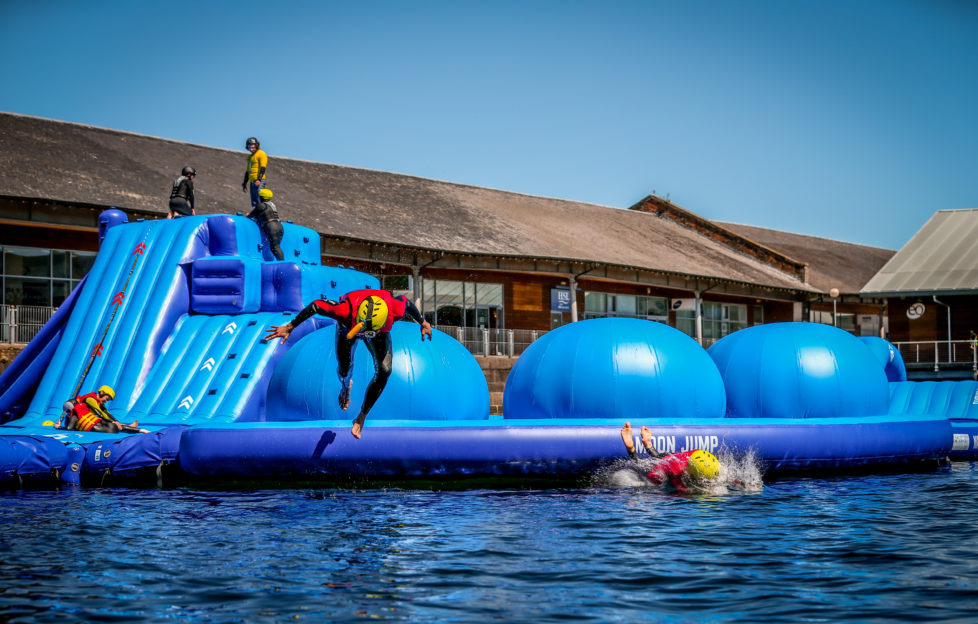 Foxlake is just about to get even bigger and better (Photo: DCT Media).
SeeDundee aren't strangers to the glorious world of Foxlake Dundee.
The city's action-packed, unparalleled aqua park takes watersports to a whole new and exhilarating level.
SeeDundee LOVED sampling some Foxlake activities last Summer.
Ahh, memories.
Anyway, the reason we're excitedly harping on about Foxlake yet again, is because its opening up for another season of aqua madness.
Except this time, things are even bigger and better than they were before.
One will till we are back and open!#CountdownBegins #visitDundee #wakeboarding #SunnyDundee pic.twitter.com/i5FpRcGjgc

— Foxlake Dundee (@FoxlakeDundee) March 9, 2019
Foxlake Adventures, owners of Foxlake, have said that the park's new elements will "completely transform" the visitor experience, with even more obstacle courses and elements than before.
Plus, Foxlake is set to be approximately DOUBLE the size it was last season.
Foxlake Adventures director Callum Mark said:
The new layout will completely transform the existing set up and will include features like monkey bars, slides, obstacles and new wipeout-style elements.
The current 100ft by 100ft course already includes 18 floating obstacles ranging from free-falling waterslides, to bridges and, 'ninja runs'.
Who would have thought it could get even better?
So, grab your wetsuit, and let the adventures begin!
Follow us
Get in touch with SeeDundee on Facebook, Twitter, and Instagram.