Have you checked out the V&A's 2019 exhibition programme yet?
---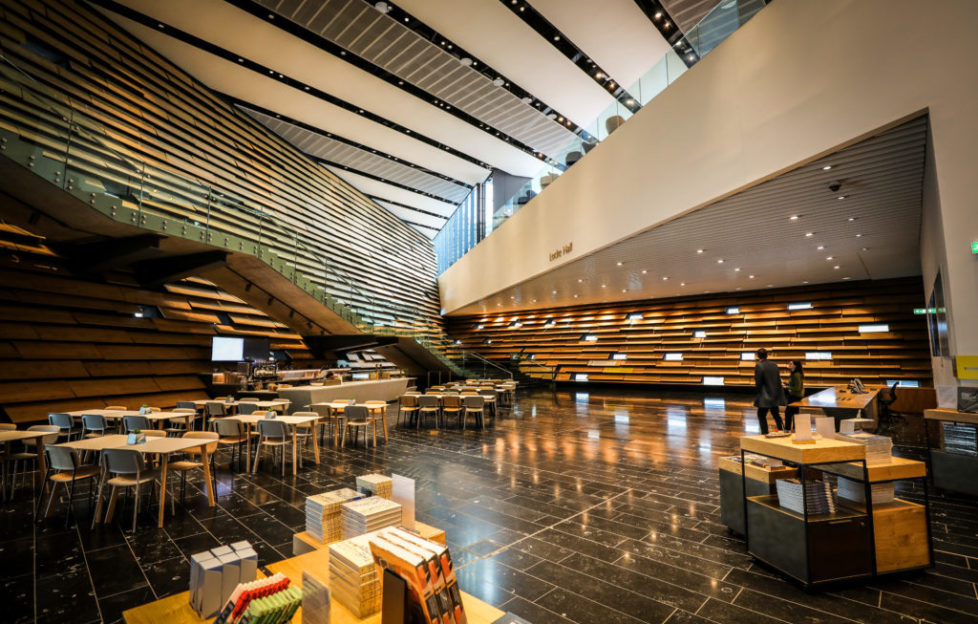 The V&A's stunning interior (Photo: DCT Media).
V&A Dundee has released its 2019 programme of visiting exhibitions (we've been waiting with bated breath), which will explore the innovative design and culture of contemporary video-games and robotics.
Here's what they've got in store next:
Videogames: Design/Play/Disrupt
This show, included in the programme, is currently on display in the V&A's London museum, and will run in Dundee from April 20 to September 8. Examining the complex design of video games and the importance of their presence in the design field, this is a show you don't want to miss out on when in the city of design itself!
Hello, Robot
This exhibition will explore the current rise in the science and fiction of robots, and how they are dramatically changing the world we live in every day (in areas from fashion, to architecture, to social care). Running from November 2 to February 23 (2020), if you love to nerd out on all things AI and industrial tech, this is the exhibition for you.
Michelin Design Gallery
The V&A is also working with designer Gabriella Marcella (founder of RISOTTO), whose work will feature in the museum's beautiful Michelin Design Gallery. Gabriella's installation project will explore learning through play, and how to be creative with constrained material and colour.
Philip Long, proud Director of the V&A Dundee, said:
Through an eclectic programme, V&A Dundee aims to inspire people and provoke discussion about the role of design in everyone's lives.
April…get here sooner, please.
---
Stay tuned for more info on the V&A's 2019 exhibition programme, and for info on other fantastic galleries to visit in Dundee!