"I'm really impressed – it's a lovely city!": Visitors tell us why Dundee is now a big player on the tourism scene
---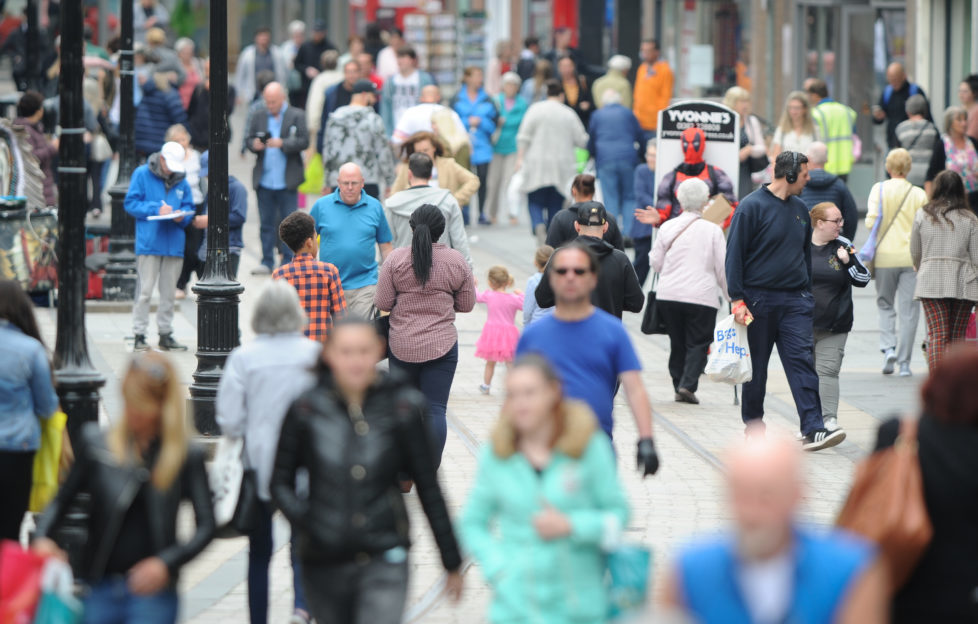 Busy Dundee High Street.
The numbers are in and results show that tourism in Dundee is booming!
Dundee City Council has released a report which says the number of people coming to Dundee either to visit or for work climbed by 10% in 2017.
The word is spreading about our city and the fantastic opportunities that are here. All this before V&A Dundee has even opened!
Official figures also say that tourism brings a whopping £172 million into Dundee each year.
These numbers will only soar when the V&A actually opens next month.
---
Don't just take our word for it
We're not just making it up. Just listen to what people have to say about their visits.
The friendly welcome, the V&A, the hotels, the food, penguins – even the weather! – they're all playing their part in bringing more and more people to our fabulous city.
---
Why?
There are a whole number of reasons why we're on the up and up.
We've got major publications, like GQ and Vogue, singing our praises.
Lots of new attractions popping up all the time like Foxlake at the City Quay.
Slessor Gardens at the Waterfront is building up a rep for itself as one of the best outdoor music venues with big names like Rita Ora and Olly Murs performing in front of thousands.
And there's even more to see and do than ever before; the cool and creative Maggie's Penguin Parade, the award-winning museums and visitors centres and the countless places for food and drink.
We've got so much to offer anyone who comes to Dundee whether its for business or for a great holiday!
---
It will only get better
The numbers are expected to climb in September when the V&A opens.
By 2020, the city's tourism chiefs are aiming to hit £185 million in visitor spending and bring hundreds of thousands of day and overnight visitors to Bonnie Dundee.
As a way of preparing for the flood of tourists coming into the city, we have already seen an increase in great places to stay with a bunch of sleek-looking new hotels opening up.
---
For more like this, follow us on Facebook, Twitter and Instagram.