Jings! Crivvens! This Oor Wullie has made it to the summit of Ben Nevis
---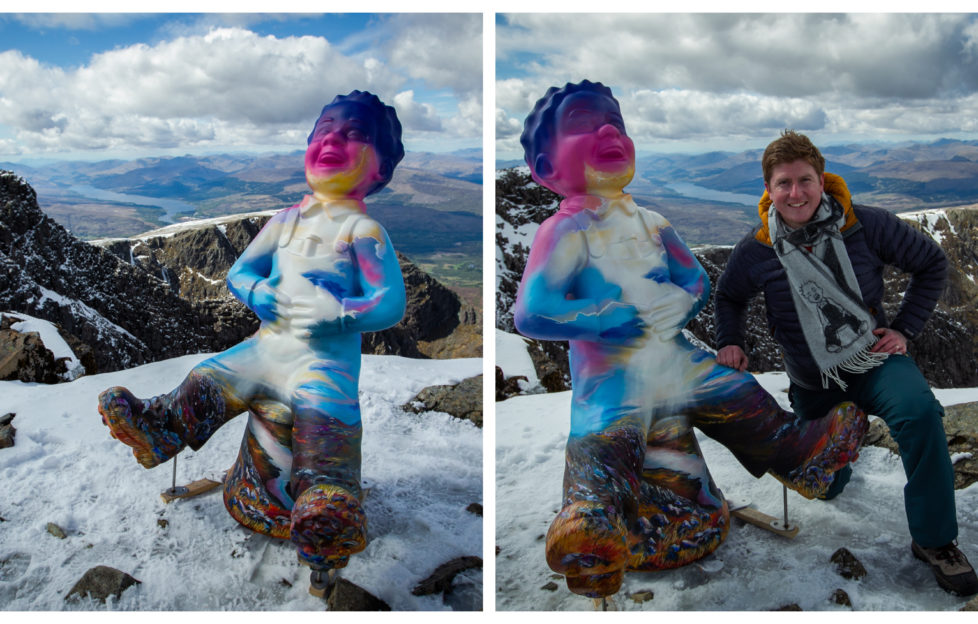 DCT Media
One of Dundee's much-loved Oor Wullie models has made it to the top of Scotland's Ben Nevis, the highest mountain in the British Isles.
Wullie was carried to the summit at the weekend by his artist Douglas Roulston and a group of friends/volunteers, as part of the this year's Oor Wullie Bucket Trail.
It was no easy feat, but artist Douglas, and the ever-cheeky Oor Wullie, were pretty chuffed by the end of the mission.
Douglas is just one of the many talented artists who have painted an Oor Wullie statue in their own unique and colourful style this spring.
The city's first public art trail will feature many Oor Wullie's of many different designs.
Click here to see the artists' progress so far.
Congratulations to Wullie and Douglas for reaching the summit!
Follow us
Get in touch with SeeDundee on Facebook, Twitter, and Instagram.