Keiller Shopping Centre has had quite the makeover for this year's Dundee Design Festival
---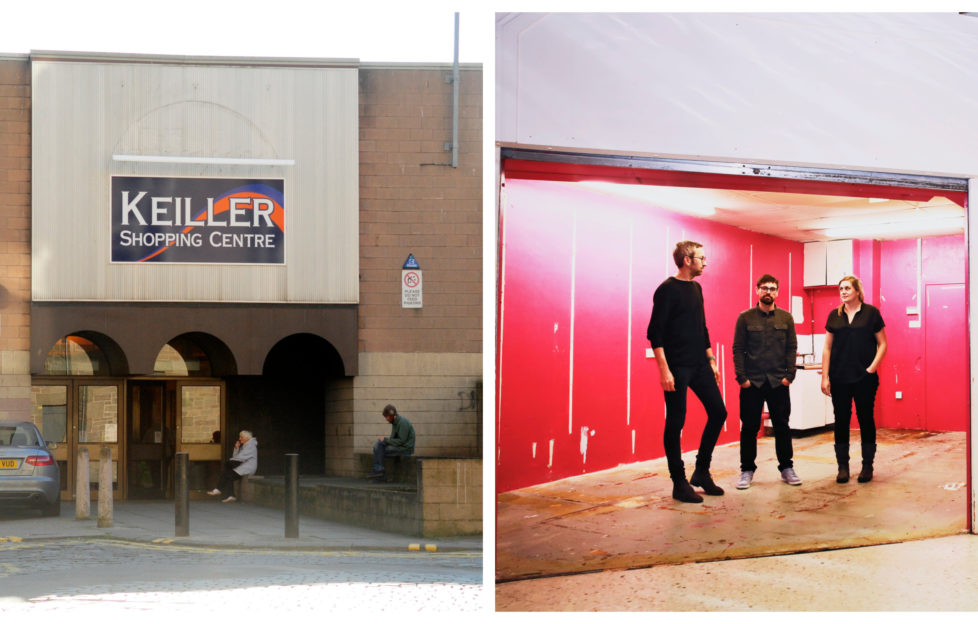 Photo: DCT Media
The third ever Dundee Design Festival 2019 kicks off TODAY (Tuesday May 21) at Keiller Shopping Centre, located in the heart of our wee city.
This year, the annual week long series of events will leave guests questioning: How can a city use design to shape its future?
The festival has transformed unused parts of Keiller Shopping Centre into a series of exhibition spaces and design-led experiences, inspired by the theme of identity, and the question of what makes a city more liveable and loveable.
The shopping centre's fashion, workwear and flower shops, newsagent, key-cutter and nail-bar, will each have new neighbours in the form of live production spaces, contemporary design showcases, a coffee bar and 'Living Library' where visitors can work, read and collaborate.
Keiller Centre manager Angus Morton said:
It's bringing something completely different to the centre. The freshly painted exterior and re-vamped units are looking great and we're hoping the design festival will bring lots more people to the centre who are keen to see what's going on.
READ THE FULL PROGRAMME
To read the full programme, click here.
More photos and videos to follow.
Follow us
Get in touch with SeeDundee on Facebook, Twitter, and Instagram.