Latest figures show that the V&A has broken outstanding records for Dundee tourism
---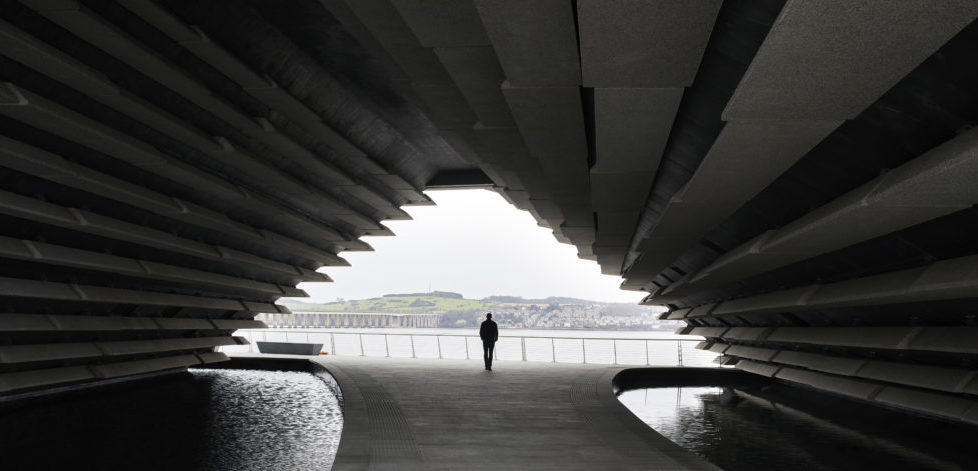 ©Hufton+Crow
Okay, okay, so we like to chat about the V&A a lot.
Don't believe us? Click here to check out all that we've written about Scotland's only design museum.
And the latest from the acclaimed cultural haven, is that it is has helped deliver a record breaking year for Dundee tourism.
The research, carried out for Dundee City Council by Global Tourism Solutions, showed that the total day visitor numbers in Dundee increased 34%, from 412,520 in 2017 to 558,100 last year.
The value of the industry to the city during 2018 – the year that saw the opening of V&A Dundee – was up almost £16million on the previous 12 months.
What a year it has been for tourism in Dundee!
✅ £187m contribution to city economy
✅ 1.05million tourism visits
✅ 560,000 day visitors
✅ 1.6 million nights spent in accommodation
✅ Over 3,000 jobs supported (up 8.6%)

More here: https://t.co/qVQjuKSKmI #DundeeIsNow pic.twitter.com/l6BWZb7d3r

— Dundee City Council (@DundeeCouncil) May 20, 2019
Councillor Lynne Short, convener of Dundee City Council's city development committee, said:
Targets are set to be met and broken and having done so two years ahead of time is a great achievement. It is a testament to the way that Dundee has been put firmly on the tourism map and I am convinced there is more to come. Unlike some other destinations, we are a 365-days-a-year city. Our attractions and venues are open for business all year round, and there is always something for visitors to see and do.
The figure for overnight visits to Dundee was also up, from 467,900 to 491,900 – and is on track to hit the 2020 target in the Tourism Strategy.
Tourism bosses said the 8.7% increase means visitors are spending more than ever before in the city, and that the economic target set out in the Dundee Tourism Strategy for 2020 has already been exceeded.
---
Want to read more about the incredible milestones reached by the V&A since its opening in September 2018?
Click here.
Follow us
Get in touch with SeeDundee on Facebook, Twitter, and Instagram.