Mapping the city – This week, Join Chris Fleet for a unique talk on Dundee's history
---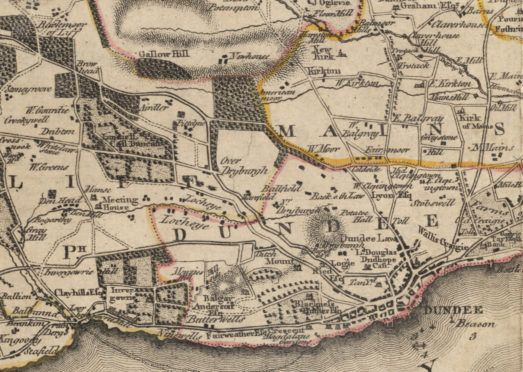 A map of Dundee in 1794 (Photo: DCT Media).
This week, National Library of Scotland map curator Christ Fleet will host a talk on the shifting nature of Dundee city over the centuries.
Fleet will use his collection of documents (maps dating as far back as the 14th century through to the 20th century) to talk about the changes of Dundee and its residents over the course of these years.
The curator, who is responsible for the National Library's map archive, will stress the importance maps have in documenting authentic changes in Dundee's history. He said:
We should not underestimate the value of maps in forming real impressions of Dundee, especially impressions in the past.

Maps are all around us today, but before the 18th Century, they were relatively rare documents and therefore they would have had a much more profound influence on their readers, very much creating the image people held in their minds of the city.
Are you interested in learning about the changes of Dundee's history in such a unique and thought-provoking way?
Come along.
Where
The Dundee Arts Society base at 17 Roseangle.
When
Thursday January 17.
Follow us on socials
To keep up-to-date with SeeDundee, follow us on Facebook, Twitter, and Instagram.