Need another reason to come to sunny Dundee? How about the fact Dundee Uni offers the best student experience in the country?
---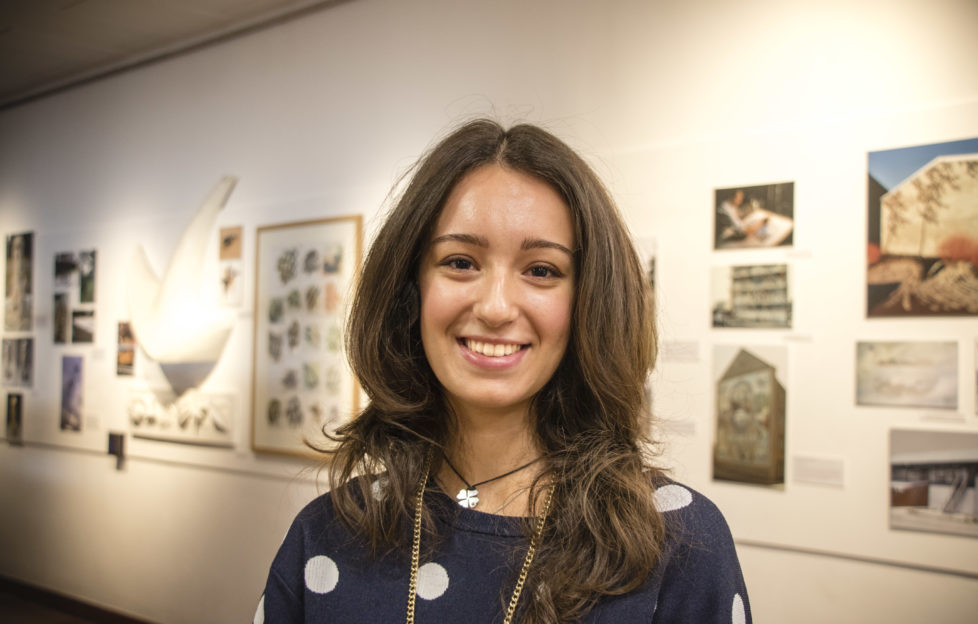 Italian Federica Chiti is loving the Dundee experience.
"We look out for each other."
That's how Josh Connor, president of Dundee University Students' Association (DUSA), summed it up after the news that Dundee is celebrating yet another accolade — this time seeing its biggest uni named University of the Year for Student Experience by The Sunday Times Good University Guide 2020.
Anyone who has spent time in Dundee knows what he's talking about. Because while we're a city, we're a small city with a real sense of community.
Ask most people what they remember most about a visit to Dundee and it's very likely they'll tell you about the friendliness of the locals and how they'll go out of their way to make you feel welcome.
Federica Chiti, a 20-year-old from Italy in her third year studying physics with astrophysics, said:
"What I love about Dundee is that you are not a number, you are a name. The staff are so friendly and they go above and beyond in helping you with your studies. When I first came here, I was afraid of the accent but actually I had nothing to fear, everyone is so friendly and when you study here you meet new friends from all over the globe which is amazing because you get to share your culture and passions. Having students from all these different corners of the planet is just amazing, Dundee is like my staircase to the universe."
Josh Connor added:
"This award won't be surprising for anyone who studies at the University of Dundee. We are a community, a family, and that is why our student experience is the best in the UK, because we look out for each other. I'm proud of the integral role that DUSA plays in enhancing the student experience. We are in constant communication with the University about what is going well for students, but also what isn't going well. This partnership of collaboration helps us to achieve the best possible student experience."
Students said the quality of teaching, strong student representation, the friendly nature of a campus set in the heart of the city, the variety of life offered both on campus and off, and even the weather all contributed to Dundee being a great place to study.
Alastair McCall, editor of The Sunday Times Good University Guide, said:
"The annual National Student Survey is proving to be something of a triumph for the University of Dundee, whose students consistently tell the world how great their university experience is. A highly successful partnership agreement with the Students' Association commits the University to enhancing student engagement, employability and representation. Dundee delivers and its students revel in that fact. There must be something in the water on the east coast of Scotland as Dundee's success as the University of the Year for Student Experience is complemented by St Andrews, just down the road, which has won the overall UK University of the Year title this year."