Our BIG Weekend Giveaway winner has finally been announced!
---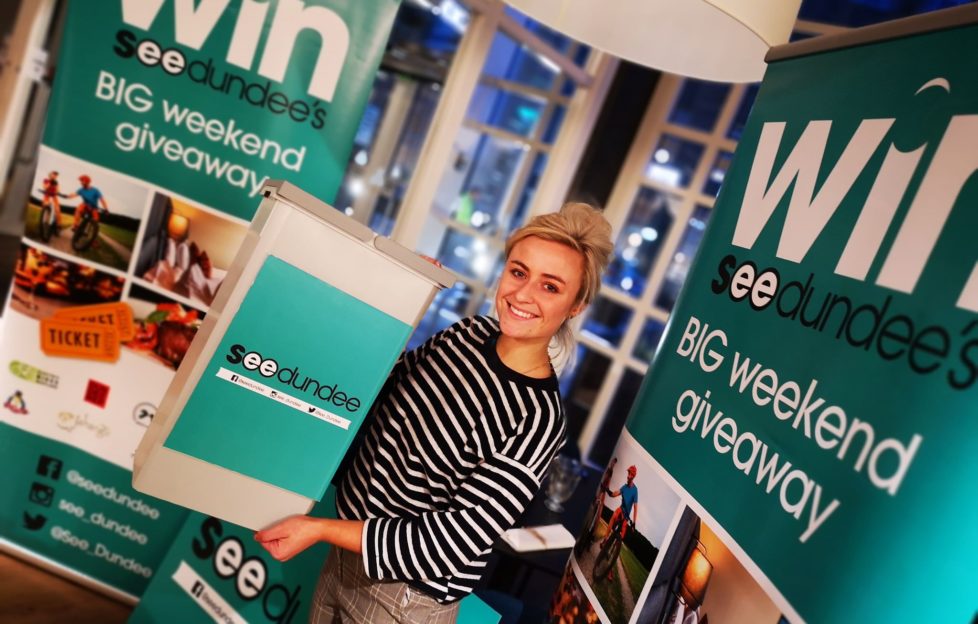 Announcing the winners of our BIG weekend giveaway competition! (Photo: DCT Media).
CONGRATULATIONS to our BIG Weekend Giveaway winner – Jennifer Malloch, from Edinburgh.
Thank you to everyone who entered our SeeDundee BIG Giveaway.
We had over 1200 entrants from across the nation.
Don't fret
If you weren't lucky this time, we have plenty of SeeDundee giveaways and competitions in store for you in the very near future.
So stay tuned.
Want to know what's in store for our lucky winner?
Click here.
Sponsors
We also want to say a massive thank-you to our competition sponsors for their incredible prize offers. In no particular order:
Hotel Indigo, Jahangir, The Giddy Goose, Electric Bikes Scotland, Rep Theatre Dundee, 71 Brewing, 3 Session Street.
Follow us
To keep up-to-date with SeeDundee competitions and giveaways, follow us on Facebook, Twitter, and Instagram.