Over 60 Dundee Tesco Colleagues have taken part in a 'team tesco' 5K in aid of some incredible charities
---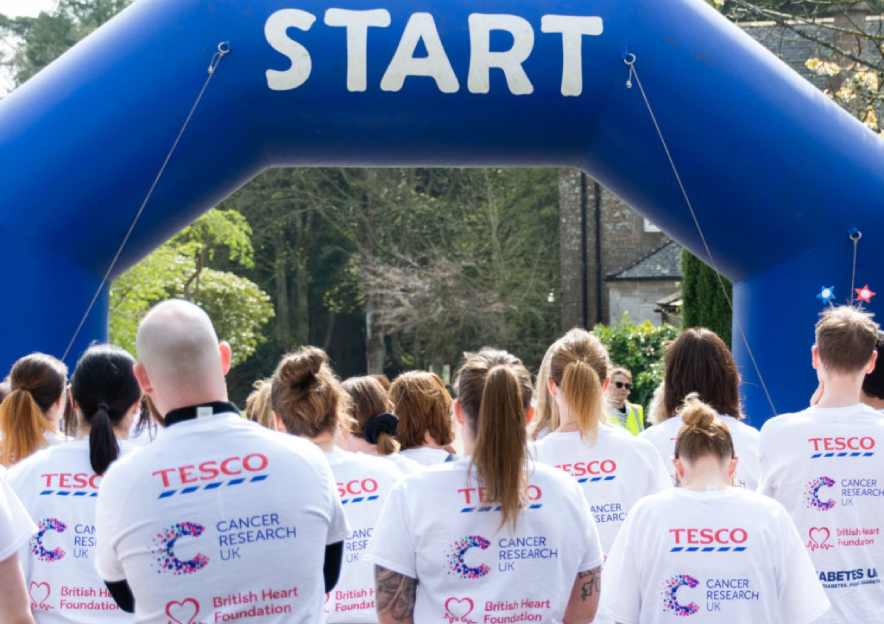 A commendable group of more than 60 Dundee Tesco colleagues from different stores have ran their way to 5k in aid of partner charities Cancer Research UK, Diabetes UK, and the British Heart Foundation.
The energetic lot headed to Crombie Country Park in April to take part in the team Tesco 5k, which was organised by Eventfull Management.
The runners were presented with a T-shirt and medal after making it across the finish-line.
The event raised a fantastic total of £762 for its partner charities.
Tesco's Health Charity Partnership aims to support colleagues and customers to live healthier lives.
Hilary Brown, Tesco team leader, said:
It was wonderful to see our efforts all coming together. Our Health Charity Partnership is at the heart of not only our fundraising efforts, but is a key element of our culture here at Tesco. We're big believers that little helps make for healthier living and that's why we came up with the desk to 5k initiative.
Dundee's outdoors
Are you a runner? Or fancy getting a little healthier this summer?
Dundee has so many green spaces for you to soak up during the warmer months.
Click here to check out our list of them.
Sunnier days
Sunnier days are fast approaching – here's five outdoor activities you can enjoy in the city when the sun is shining.
And lastly, congratulations to the Dundee Tesco dream team for completing their very own 5k.
Follow us
Get in touch with SeeDundee on Facebook, Twitter, and Instagram.