Rekindle Romance Week: These Dundee restaurants are guaranteed to help you rediscover that spark
---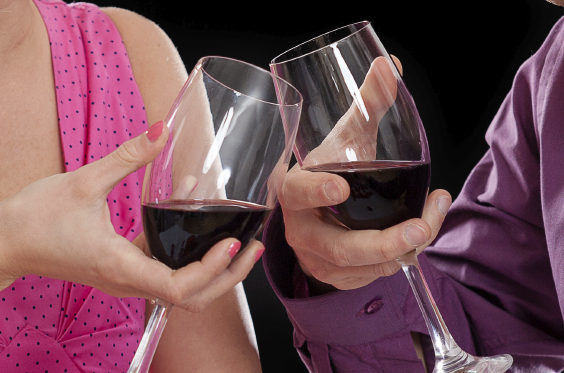 Usually we'd wait until Valentine's Day to publish something like this, but since it is Rekindle Romance Week, we thought we'd share the love now.
We know some of the best spots to hit where you can feel the sparks fly again.
---
Places to eat
They often say that the way to someone's heart is through their stomach. That's why we've put together some of the most romantic places to dine out.
DCA Jute Bar Cafe
The Jute Bar Cafe is great for any time of day, but especially at night for a lovely evening meal.
The restaurant setting has a warm, buzzing vibe to it without being too noisy and the food always delivers!
That's why it makes for an ideal spot to reconnect over a tasty meal and drinks.
If you wanted you could have a whole date night at the DCA alone; drinks at the bar, a nice meal, rounded off with a film in the cinema.
Dundee Rep Restaurant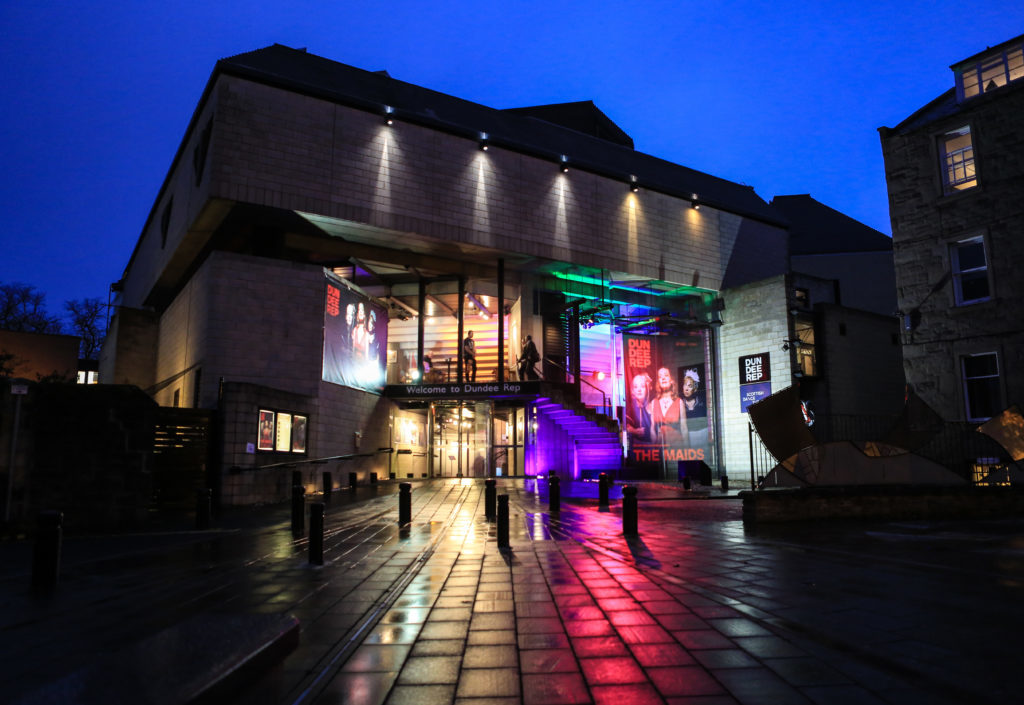 Similarly, you could cross the road and do the same with the Rep Theatre.
Why not try their dinner menu with a range of delicious meals before catching a performance upstairs?
The Rep's food is award-winning made by talented chefs especially for you.
When there aren't any shows on it's quite an intimate setting, making it a good choice for a romantic meal.
Castle Hill
This is one of the fancier picks on this list for when you really want to make a good impression.
Castle Hill keeps things simple with a small selection of perfectly cooked dishes by its Michelin Star chef.
The menu might not contain an exhaustive list of dishes but the ones it does have are made from the finest local ingredients – some of which the chef forages himself!
The dark, sleek interior of Castle Hill guarantees the intimacy that you want in an evening of rekindling romance.
Beautiful interior @22castlehill @NotJustDesign @STVDundee @DDWaterfront pic.twitter.com/KYZO7JTELk

— CastlehillRestaurant (@22castlehill) February 23, 2014
Italian Grill
Another fancy spot, this one is a bit brighter and more lively with it being in the City Square.
But that doesn't mean you can't enjoy a terrific meal for two. The Italian food served here is some of the best in Dundee.
The authentic Neopolitan pizzas are freshly made and of course their grill menu is a real treat.
If you want to add a bit more fun to your date night they also offer cocktail-making classes.
The city square itself looks beautiful at night with lights illuminating the Caird Hall.
---
Drunk in Love
Maybe you and your significant other would prefer to fuel the fire with some drinks.
Tom's
This is the West End's newest addition to the bar and cocktail scene.
Although it has only been open for a few weeks, it is already winning folk over with its super stylish setting, great drinks menu and tasty cocktails.
If you need some assurance of quality before you go in then knowing that it is the sister bar of West House just a few doors down should give you that.
The Wine Press
They put the 'wine' in wining and dining. If you want somewhere with years of expert knowledge behind their crushed grapes then the Wine Press is your best bet. It's run by the city's oldest wine merchants, so they really know their stuff.
The other good thing about the Press is that it looks directly out to the waterfront. There's even a pavement seating area for you to sit 'n' sip outside.
Nothing gets the love going again like a drink outside while the sun sets over the Tay.
Malmaison
Malmaison is not only one of Dundee's best hotels but it's also one of the best and most popular places for cocktails.
The funky but warm decor makes it the perfect location for a cosy night tucked away with someone special.
There aere few places as good as this waterfront hotel to spend some quality time with someone.
It has everything you could want; a laid-back vibe, good music and drinks and a tasty nibbles to go with it all.
---
Sites that will make you heart skip a beat
Often a nice stroll is a good way to keep the night going without doing anything to strenuous.
These Dundee views might not be as stunning as your other half but they might just take your breath away.
Waterfront
The waterfront was a beautiful site well before the new developments took place.
The view out over the Tay is one of the best you'll see in Dundee and its pretty easy to get to.
A nice walk along the path there might be just what you and your loved one need.
Broughty Ferry
You could also go along to Broughty Ferry for a quieter spot and views from a different angle.
Nothing beats view from the beach at sunset,especially with the castle in the background. Very instagrammable!
Dundee Law
If you fancy seeing Dundee in its entirety then there's only one place to get uninterrupted panoramic views – the Law.
The walk to the top of the Law is also a nice way of ending the evening even if it is a bit of hard work.
But the views from the top are worth the effort and there's nothing stopping you from driving there.
---
Gents, make sure you get off on the right foot…
This week is all about strengthening that special bond, so you want to make sure you get it right.
One way of doing this could be with the perfect bouquet of flowers.
We have a list of local florists that will keep you right.
Acanthus
Website: www.acanthusflorist.co.uk
Address: 36 West Port, Dundee DD1 5ER
Phone: 01382 205295
The Rosebud
Website: www.therosebud.co.uk
Address: 209 Perth Road,Dundee,DD2 1AT
Phone: 01382 642336
Flowers at Dawn
Website: www.facebook.com/flowersatdawns
Address: 23 Strathmartine Rd, Dundee DD3 7RL
Phone: 01382 819365
---
We wish you all the best with Rekindle Romance Week!
For more content like this, follow us on Facebook, Twitter and Instagram.