Robert Burns has an inherent connection with the city of Dundee – here's why
---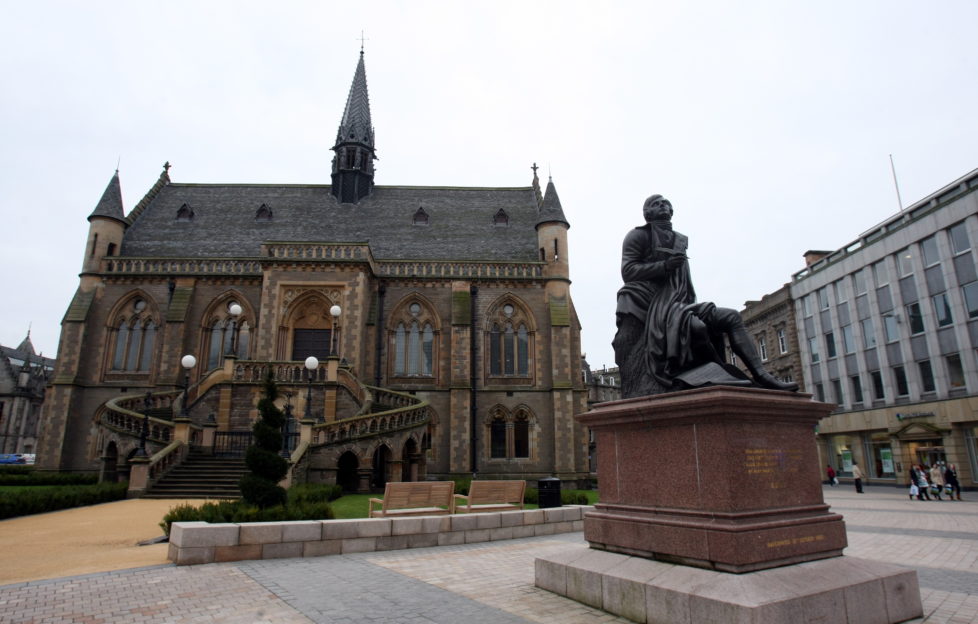 The statue of Robert Burns at the McManus Galleries, Albert Square (Photo: DCT Media).
Today (January 25) Scottish phenomenon Rabbie Burns will be celebrated across the country with heartfelt toasts to the laddies and lassies, extreme amounts of dram, haggis, neeps and tatties, and hours of drunken ceilidh dancing.
Although Burns' literary genius is recognised internationally, it may come as unexpected to many that the national poet is strongly linked to the city of Dundee.
We mean – it isn't by accident that an exquisite statue of the poet has lived in the centre of Dundee's Albert Square since the nineteenth century – brilliantly imposing and inscribed with Burns' often memorised verse.
In fact – Burns visited Dundee during a tour he took of the highlands in the eighteenth century, documenting his fondness of the city in his diary, writing:
Come to Dundee through a fertile country. Dundee is a low-lying, but pleasant town with the old steeple and Broughty Castle, a finely situated ruin, jutting into the Tay.
At this point in Burns' writing career, he was well-respected as both a poet and public figure. Although he only came to Dundee once, the bard's experience was evidently memorable.
Of course – some of Burns' poems actually reference our wee city. Check these out:
---
---
Did you know?
These streets in Dundee were named after Rabbie Burns himself:
Mossgiel Crescent and Mossgiel Place (Burns' family moved to Mossgiel Farm near Mauchline in 1784).
Old Whisky Road (it's obvious, it is not?)

Paton's Lane (Burns' first child was born to his Mother's servant, Elizabeth Paton).
Happy Burns Night
However – and wherever – you choose to celebrate Burns night this year, we hope it's filled to the brim with suitably Scottish cheer.
Follow us on socials
To keep up-to-date with SeeDundee, follow us on Facebook, Twitter, and Instagram.