Sponsored: Roy Chubby Brown, hailed 'The King of British Comedy', will return to Dundee this month for a live performance like never before
---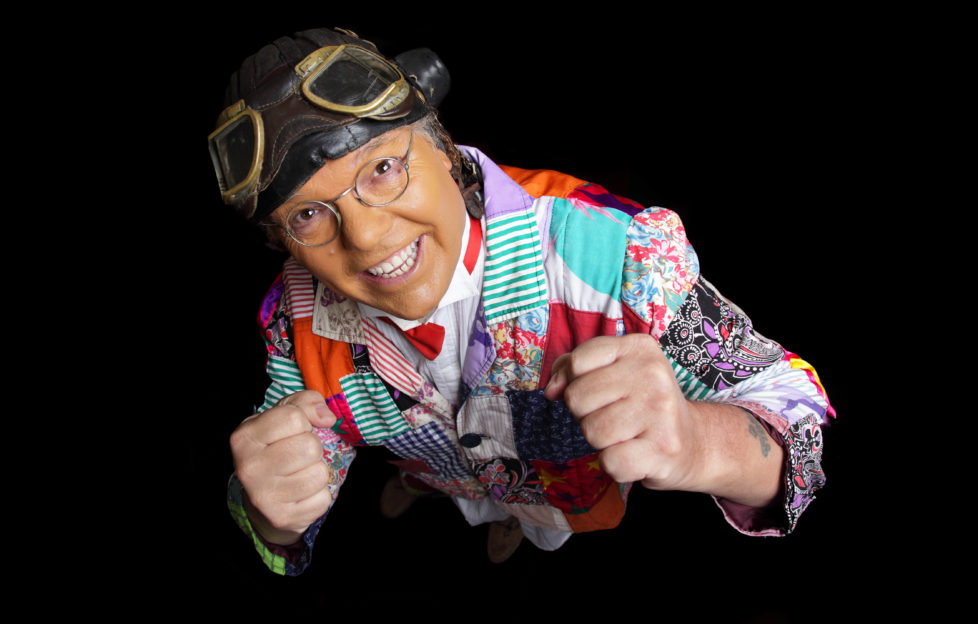 Roy Chubby Brown in his usual, vibrant attire (Photo: Sarahphotogirl/WireImage)
He's controversial. He's scandalous. He's naughty.
But, what plenty of us aren't aware of, is that despite Roy Chubby Brown's reputation for pushing extreme boundaries with his comedy, the man of many hats is in fact a massively philanthropic and charitable bloke.
Roy, who is known and loved across the globe for his wacky and trademark sense of style, has donated thousands of his own money to various cancer charities, having suffered and recovered from throat cancer himself.
Only next week, he will donate £5000 more to a hospice in the North East.
https://www.instagram.com/p/BroBmJHBnHI/
So, why are SeeDundee chatting away about this misunderstood comedic gem?
Well, he's only coming to Dundee this month as part of yet another charity venture.
Roy is all set to perform in Montrose to raise money for the Santa Claus Children's Charity on March 23, and is including our wee city in his list of tour locations.
See our Roy "Chubby" Brown in Bonny Scotland atVolunteer Hall Galashiels MAR 21st https://www.borderevents.com/events-search/eventdetail/33599/-/roy-chubby-brown-liveThe Whitehall Theatre, Dundee MAR 22ndhttps://www.dundeebox.co.uk/online/mapSelect.aspMontrose Town Hall MAR 23rdCALL 01674 678080

Posted by Roy "Chubby" Brown on Friday, 1 March 2019
The Montrose tour is predicted to be Roy's biggest and baddest yet.
The master performer guarantees plenty of chubtastic wit and tomfoolery in each and every performance he brings, so it's safe to say that we're pretty excited for what's in store.
I got chills everytime I hear the electric reaction your shows get @OfficialChubby. And I have been a part of that 5 times ? https://t.co/Xv3h12dLwt

— Lucas (@LucasBoltonn) March 2, 2019
The man of many hats
Roy isn't 'just' a comedian, he's also:
•Written 3 books.
•Written countless songs.
•Had a no 2 in the British charts with "Living next door to Alice".
•Toured Australia, USA AND Europe EXTENSIVELY.
Basically, he's a pretty impressive fella.
More about the tour
When: Friday March 22, 19:30
Where: The Whitehall Theatre
Tickets
For more information and to purchase tickets, click here.
Follow us
Get in touch with SeeDundee on Facebook, Twitter, and Instagram.