Sailor Jerry Rum is coming to Dundee as part of their 'City Takeovers' extravaganza – find out more here
---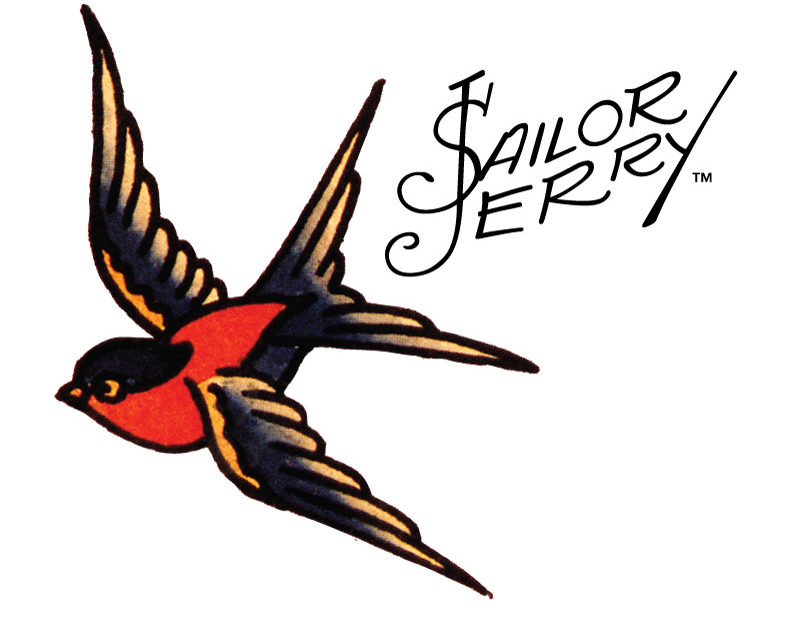 Sailor Jerry design (Photo: Sailor Jerry Communications).
Heard of Norman Keith Collins?
The iconic tattoo artist, known popularly as good ol' Sailor Jerry, made a bunch of revolutionary contributions to the artistic method of tattooing throughout his career.
Sailor Jerry Spiced Rum, named after the celebrated tattooist, is all set to return to Scotland this March as part of their 'all-in' City Takeover events.
This month-long series of events, pop-ups, gigs and competitions honour the boldest and best creative communities in Edinburgh, Glasgow, and of course, our wee city.
Here's some pop-ups and events you can expect in Dundee this year.
Trims n Tunes
Talented stylists and and barbers are offering free trims with the freshest beats, courtesy of Sailor Jerry at Trims n Tunes pop-ups.
Where: Hard Grind.
Hard Grind is where it's at for the ultimate barber experience. The boutique has an in-store bar, the quirkiest of quirky interiors, the option to play PS4 whilst you're getting your trim, and so much more.
When: Saturday March 16.
SJ Presents
SJ Presents is a showstopping act featuring a bunch of exclusive headliners and local support bands.
Where: Church
Church combines architectural greatness with unstoppable talent. The versatile venue has brought fantastic live music to the people of Dundee for years now.
When: Thursday March 21.
Flash Day
Ever fancied getting a phenomenal piece of Norman inspired ink? Well, now you can – eeeeek.
Where: Carpe Diem
Carpe Diem Tattoo Studio will be hosting an exclusive flash day, where you can toss a dart at a board to determine your design for an extremely competitive price.
When: Saturday March 23.
---
Want to find out more about the Sailor Jerry events' online competitions, mini-tours, food and booze giveaways, and so much more? Click here.
We hope you join in on the top-notch celebrations!
Follow us
Get in touch with SeeDundee on Facebook, Twitter, and Instagram.