SEEDUNDEE SUMMER GUIDE 2019: wee magazine, huge summer agenda
---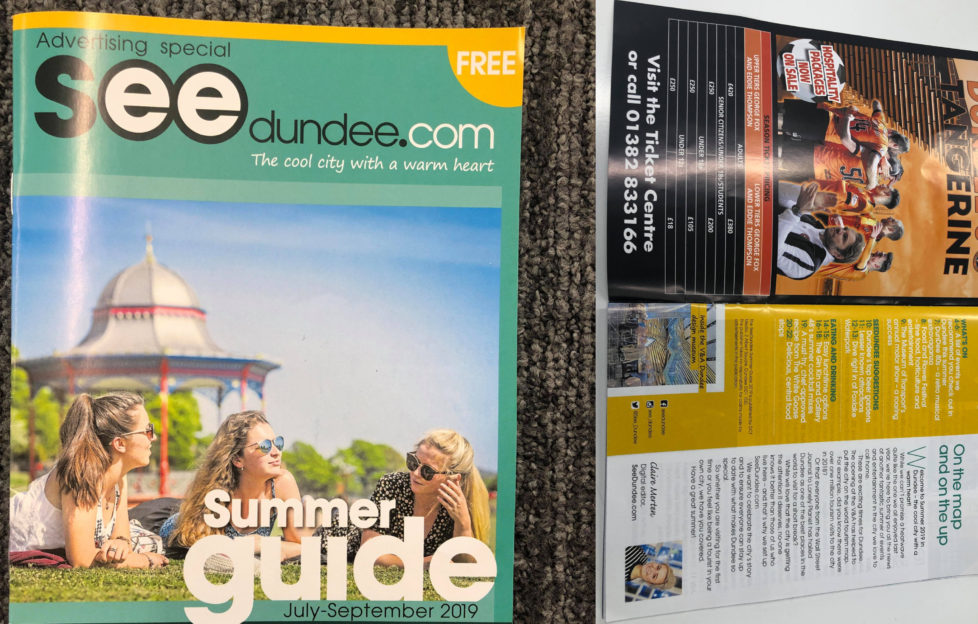 Following the success of our SeeDundee map venture, we've decided to create the ultimate FREE guide to your perfect summer 2019.
Our guide not only covers top-notch food, drink and music events in the city centre, but also features food and cocktail recipes, lunchtime and beer garden recommendations, a list of the city's hidden attractions, and so much more.
Spanning the whole of July and September – you don't want to miss this wee magazine with a huge summer agenda.
Do you live in the city centre? You should receive a guide through your letterbox FOR FREE this week (July 1 – 7).
PLUS – SeeDundee are currently turning our print guide into an interactive digital version with videos and media links.
Follow us
Get in touch with SeeDundee on Facebook, Twitter, and Instagram.
Tags