Shaheen on Commercial Street: Super service and plenty of flavour on offer
---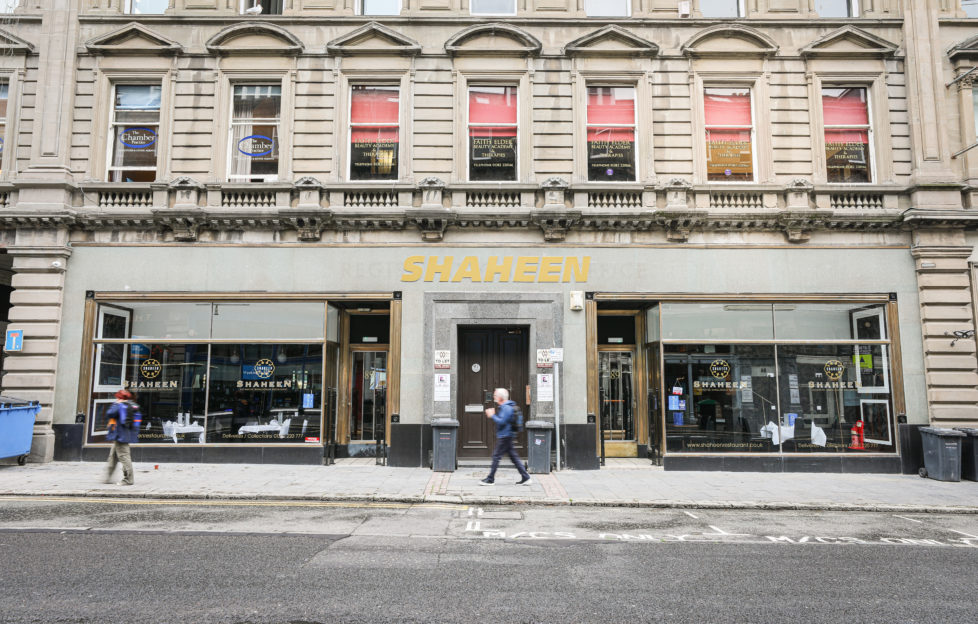 I'd read in the Tele the old registrar's office had opened up as a restaurant and it was on my list to visit.
We called in one Saturday teatime, without a booking, to be met by a very friendly waitress who allowed us to choose our seat. We opted to sit in the window seat.
She explained that dishes from the large Bangladeshi menu could be cooked to any spice level we required and just to say to our waiter, Zico.
We ordered drinks – Bacardi and diet coke and a pint of Kingfisher – and started reading the eight-page menu.
We opted for the mixed pakora platter for two (£8.95) as a starter, though other options included onion bhaji (£4.95), king prawn butterfly(£5.95) and fuska (£4.95) – a cold dish of crispy puri, chickpeas and potato filling in a tangy sauce, described as a Bangladeshi favourite.
Main course options range from traditional curries, curries with a twist, house specials, Balti dishes, chef's specialities, charcoal tandoori, biryani and
seafood specialities – absolutely heaps of choice.
We went for a special biryani (£17.95 on our bill, though I notice now the online menu says £16.95) and freshwater king prawns (£18.95). We decided, as we were sharing the dishes, we'd not order extra rice and instead added a peshwari nan.
Asked how spicy he'd like the prawns, my husband agreed that "bhuna" level would be good.
Zico was very knowledgeable both about the food on offer and the history of Bangladesh.
We had a lovely informative chat with him, but as the restaurant began to fill up, his attention was needed elsewhere, though he was sure to check back with us to see we were OK.
We were given complementary poppadoms and spicy onions as the prawns took a little while to prepare. Crispy, non greasy and very moreish, we scoffed away.
The mixed pakora dish arrived – all lightly battered the pakoras were onions (2), aubergine (2), chicken (2) mushrooms (4) and potatoes (4). They were served with a lovely creamy tomato sauce.
We ate everything – then used the sauce to finish off the poppadums. Diet starts next week!
The building is unrecognisable from its lifetime as the registrar's office.
The area is spacious and filled with tables, though there is a large open area from the door to the bar.
There were a lot of takeaways going out for delivery or being collected when we were there, so that's a handy space for that.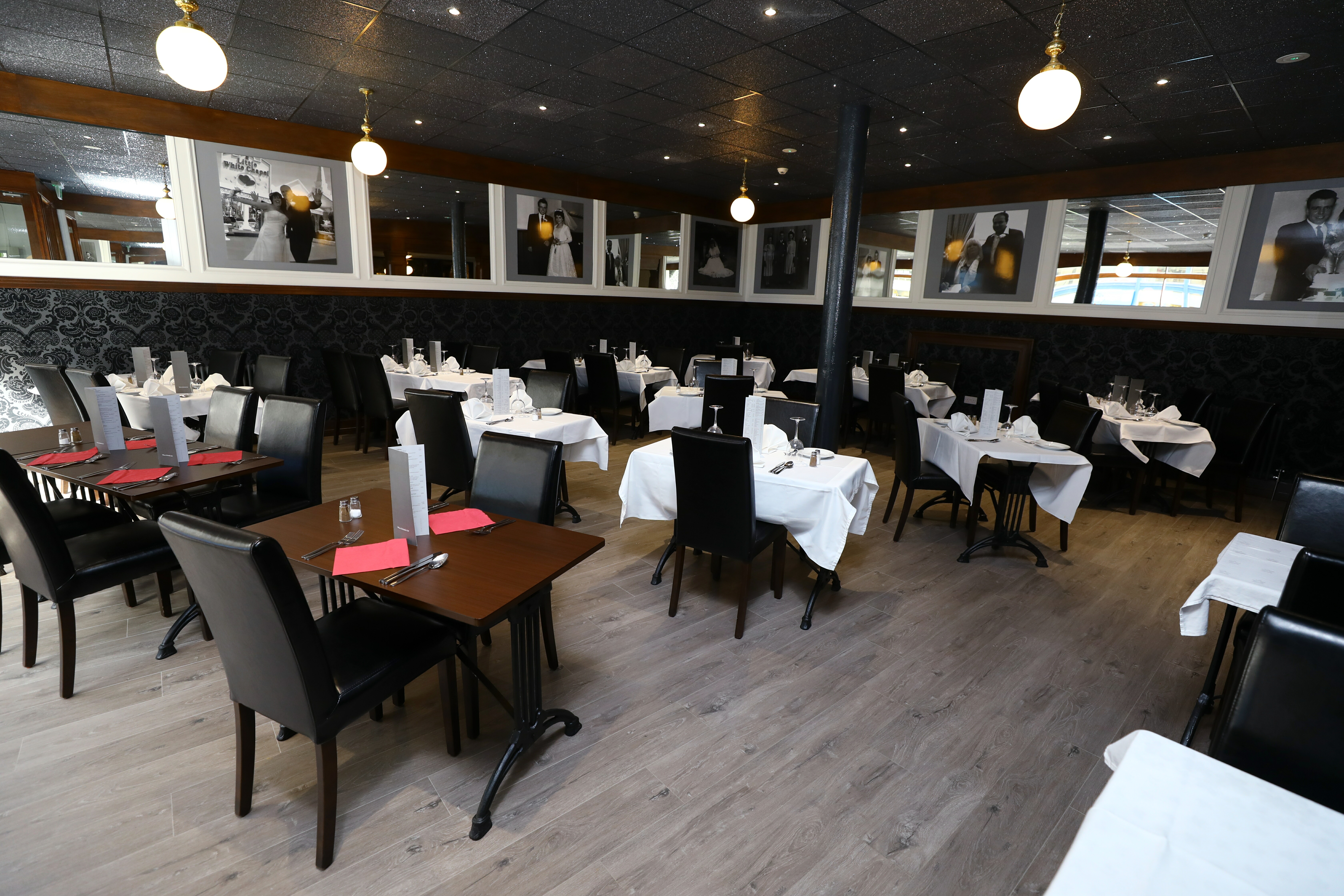 The walls have large black and white photographs of weddings down through the decades. There's the owners' wedding picture along with those of friends and relatives.
The one we were beside looked like it was maybe from the 1950s – four people standing with the bride and groom in smart suits as opposed to a white wedding gown. I have several old family pics that look just like it and I thought it was a nice touch.
Our mains arrived and looked good.
My biryani contained chicken, lamb, king prawn and mushrooms in spicy rice and was served with a vegetable sauce which was a little bit nippy but also very tasty.
There were three large Bangladeshi fresh water giant king prawns – big and meaty, pan fried and served in a sauce of green chillis, garlic, mixed peppers, onion and tomato.
Unfortunately, for us in woose city, the bhuna level was just a wee bit on the spicy side for Mr Glow over the table from me.
The prawns were scoffed, mixed with the biryani and vegetable sauce and Zico said the heat had been exaggerated by the biryani spices in the rice. Perhaps we should have ordered a plain rice.
The peshwari nan was tasty, but a little more doughy than I like, though my partner used it to scoop up the food on his plate.
This is a nice place to visit and I would go back and take friends with me.
But as was said, those tables were filling up quickly, so it would probably be good to book in advance.
---
Review originally appeared in the Evening Telegraph.