SPONSORED: Giving up the sweet stuff for Lent this year? Here's 5 spots in Dundee where you can get that final fix
---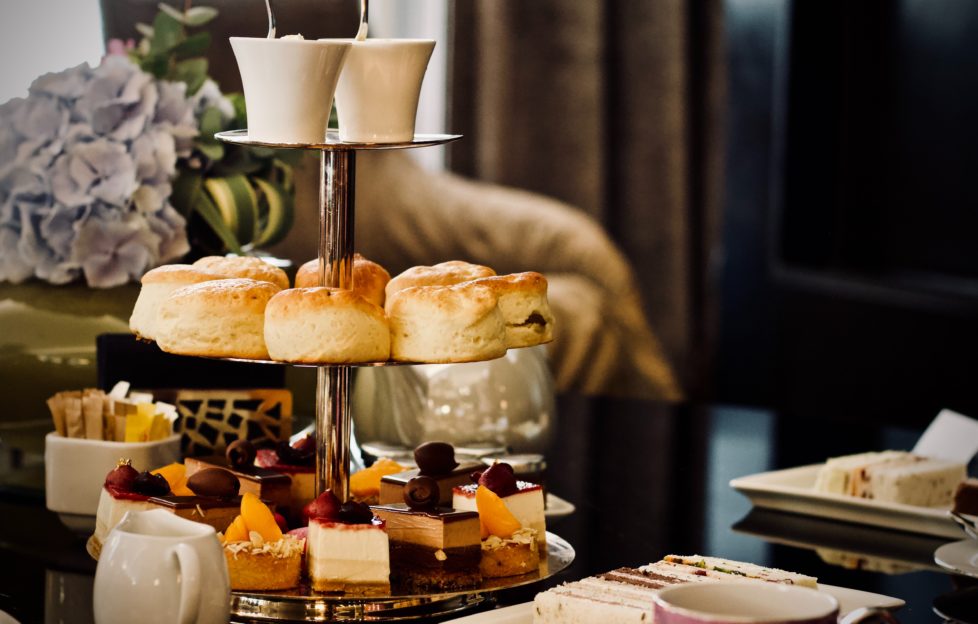 Photo: Unsplash
Pancake Day is just around the corner (Tuesday March 5, to be exact), and we're super stoked about indulging in all things maple syrup, Nutella, sugar, sugar – and more sugar.
But alas, we cannot forget that one day after Pancake Day marks the beginning of Lent, the approximately 40-day period in which some of us choose to give up the sweet stuff.
Whether that sweet stuff falls under the category of chocolate, cake, actual sweets, or even ice-cream – SeeDundee admires you, and urges you to have one full sugary blow-out before you quit cold turkey.
Here's 5 spots in Dundee where you can get that all important pre-Ash Wednesday fix.
1. Roseangle Cafe
Roseangle Cafe is Dundee's favourite community cafe serving a fresh and inventive range of baked goods.
The sugary haven has a superb selection of cupcakes, cakes, traybakes, tiffin, cake loaves, cookies, and so much more. Prices start at just 75p for when you're on a budget, and cakes are available to take away too.
Roseangle cater to both vegan and gluten-free dietary requirement, so you can get your fix this Tuesday without any consequences.
The cafe is enormously passionate about all things fresh food and the Dundee community, so delicious cake and a warm welcome is guaranteed during your visit.
More info
Address: 132 Perth Rd, Dundee DD1 4JW
Contact: 01382 699765
Opening hours: Monday-Friday: 10am-5pm.
Social media: Instagram and Facebook.
2. Cordially Cake
Cordially Cake brings customers delicious freshly baked goods in true American, 1950s style.
The popular independent cafe, which caters to vegan, gluten-free and coeliac dietary requirements, is hosting an exclusive deal for Pancake Day this Tuesday (March 2) until Sunday (March 10).
If you purchase a bundtlet cake, you get whichever kind of coffee or tea you fancy, whether that be a regular breakfast or floral mix – completely free. Who doesn't welcome a free cuppa or brew with delectable baked goods?
Check out Cordially Cake's extensive menu here. The list includes brownies and tray-bakes, ice cream sodas, New York style cheesecake, bundtlet cakes (of course) and so much more. 
More info
Address: 80 Nethergate, Dundee DD1 4ER
Contact: 01382 322533
Opening hours: Tuesday-Saturday: 10am-6pm. Sunday: 10am-5pm.
Social media: Instagram and Facebook.
3. The Pear Tree
The Pear Tree Restaurant offers high-end afternoon tea to lucky cake lovers across the Dundee land.
The multi-cuisine restaurant has rave reviews, offering guests a range of freshly made breakfast, lunch and dinner dishes – if your stomach can handle it, why not stick around for dinner as well?
The afternoon tea menu includes a selection of sandwiches with various fillings, cakes, teas, and of course… fizz.
If you don't observe Lent and wish to indulge in sugary delights throughout the whole of March, The Pear Tree are now taking bookings for high tea on Mother's Day (March 31). What better way to treat your mum this year?
More info
Address: Burnhead Farm, Auchterhouse, Dundee DD3 0QN
Contact: 01382 320266
Opening hours: Wednesday-Sunday: 12-8pm.
Social media: Facebook.
4. Beans and Berries
Beans and Berries will make all your dreams of top-notch sugar indulgence come true.
https://www.instagram.com/p/BkFp7IklQo6/
The picture above says it all. This foodie hot-spot offers an extensive selection of baked goods – from giant pancakes, to waffles, to milkshakes, to cakes, to ice-cream, and more.
Beans and Berries is located at the heart of the city centre, so you can walk off the sweet stuff with an afternoon shopping trip afterwards.
It caters to vegans with its extensive range of vegan goodies, and has student discount and free wifi. What's not to love?!
More info
Address: 70 Commercial St, Dundee DD1 2AP
Contact:  01382 690460
Opening hours: Monday – Saturday: 9am-9pm. Sunday: 10am-8pm.
Social media: Instagram and Facebook.
5. Fisher and Donaldson
This historic local bakers serves up the tastiest baked treats and cakes.
Fisher and Donaldson are a locally loved family bakery, known for bringing the best of the best to Scottish baking.
The bakery's menu includes: freshly baked cupcakes, pastries, Dundee cake (of course), pies, tray-bakes, tiffin and more. 
There are three different shops spread across our wee city, so you have plenty of options to indulge this Tuesday.
More info
Address: 12 Whitehall Street/300 Perth Road/83 High Street, Lochee
Contact: Whitehall (01382 223488) / Perth Road (01382 643649) / Lochee (01382 611103)
Website: www.fisheranddonaldson.com
---
Wherever you decide to get your pre-Ash Wednesday fix this week or not, SeeDundee wish you a fabulous day.
Oh, and good luck with Lent – if you make it through!
Follow us
Get in touch with SeeDundee on Facebook, Twitter, and Instagram.