Sunnier days have finally arrived in Dundee: Here's 5 reasons why we love The Magdalen Green so much
---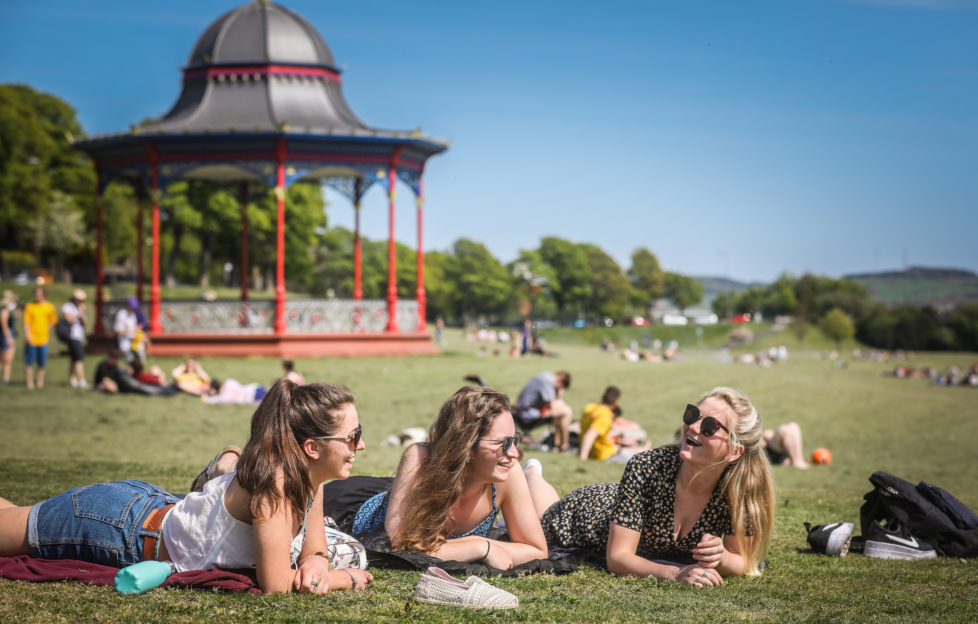 Photo: DCT Media
We all know what sunnier days in our wee city means.
That's right.
Glorious afternoons spent lounging in The Magdalen Green, sipping fruit cider and dog-watching to your heart's content.
With the arrival of spring in Dundee, it won't be long until this fantasy becomes a reality, and you're back relaxing in the city's oldest public park.
Heck, why not head to The Magdalen and crack open a cold one today?
Here's 5 reasons why we love the Magdalen Green so much.
1. Rich history
Many don't know that The Magdalen Green is Dundee's oldest city park.
It's been in use for a whopping 400 years.
That's a whole lot of Magdalen Green cider-sippers and avid dog-watchers who have come before you.
We mean, who doesn't appreciate outdoor spaces that are surprisingly rich with history?
2. The Dogs
Two words. The. dogs.
Every man and their dog loves going to The Magdalen Green. Literally.
You will spend an afternoon there blessed with the presence of hundreds of different breeds of dogs, and if this doesn't excite you, then we don't know what will.
3. The Bandstand
Magdalen Green is renowned for its iconic bandstand, which, like the park its surrounded by, has a surprisingly rich history.
Built at the Saracen Foundry in 1890 and restored in 1991, the beautifully kept Bandstand hosts local concerts and exercise classes during the summer.
It's also the perfect wee spot for a romantic meeting.
4. The Views
Magdalen Green offers stunning views across the River Tay, the Tay Bridge, and Fife.
Take in the expanse of Dundee's landscape whilst enjoying a picnic as the sun goes down.
These folks in the 90's certainly did.
5. It's free
Yes, it's a public park, so obviously it's free.
But some of the best afternoons of your summer can be sent at the Magdalen Green.
With plenty of newsagents and shops nearby for all-important picnic food, wine, and tinnies, you can soak up the wonderful outdoors on a decent budget.
Where is Magdalen Green?
Address: 97 Magdalen Yard Rd, Dundee DD2 1BA
What do you lot love the most about Dundee's oldest city park?
Let us know
Get in touch with SeeDundee on Facebook, Twitter, and Instagram.