Sunny Dundee had its sunniest year EVER in 2018
---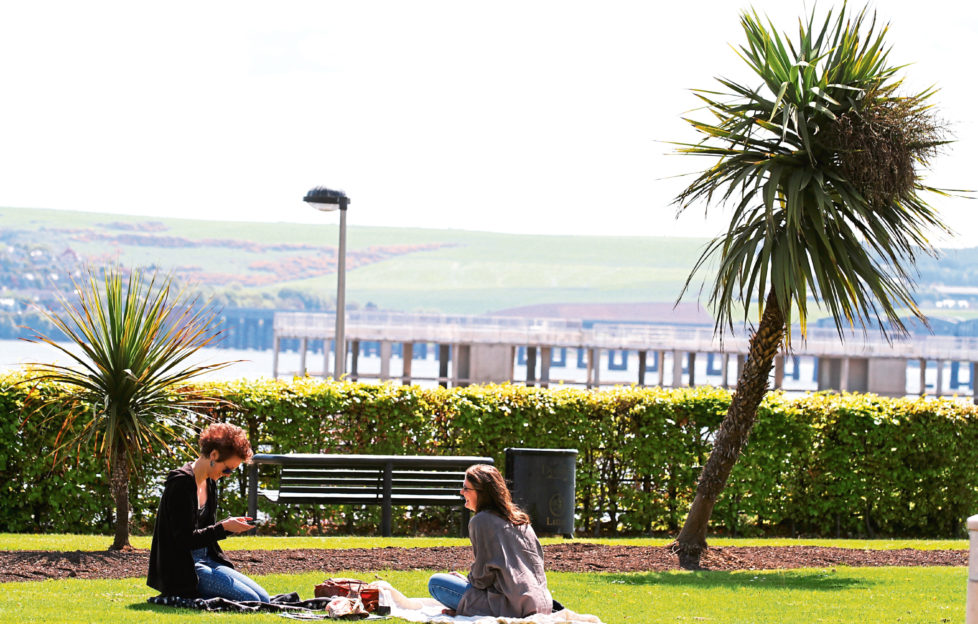 Two girls have a picnic in the sun amongst the palm trees on Perth Road in May (Photo: DCT Media).
Last year was the sunniest ever on record for Dundee.
Statistics put together by the James Hutton institute show that the sun shone for more than 1700 hours (more than 70 days) in the last year in the city, with 638.6 of those hours of sun recorded in June, July and August.
This was the highest annual amount recorded in the Sundee since the institute started documenting the weather in 1954.
There were 320.2 hours of sun recorded in Autumn in Dundee, and Christmas 2018 was documented as one of the top-10 brightest ever.
Long may the sun continue shining down on our wee city.
Follow us on socials
To keep up-to-date with SeeDundee, follow us on Facebook, Twitter, and Instagram.