Tay Bridge by Dundee Rep Theatre – 'a lively and heartfelt character study'
---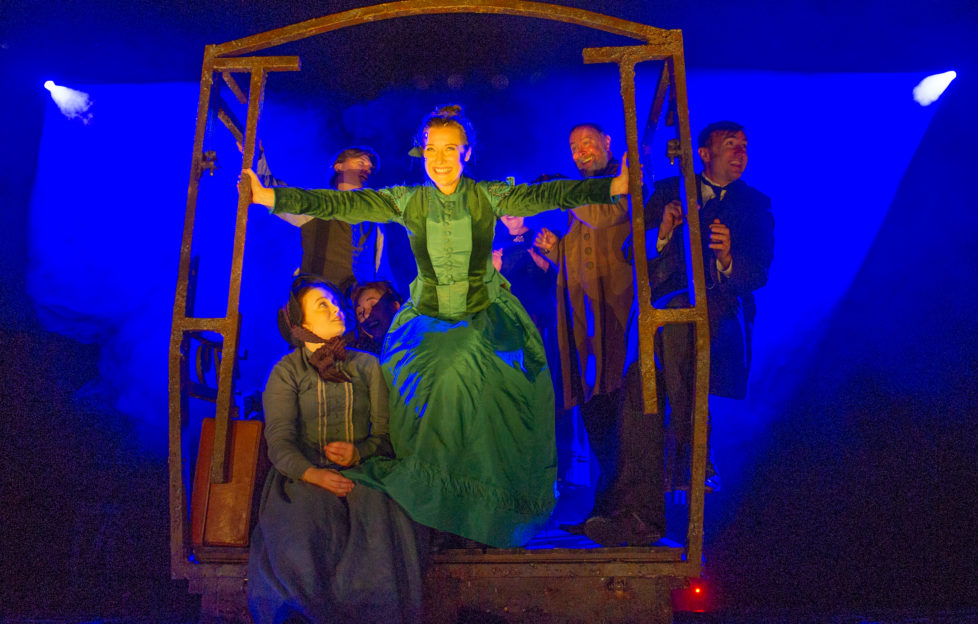 Photo: DCT Media
Written by Catrin Evans 
---
On a train bound for Dundee, seven strangers reflect on their lives up to this moment. What they don't know, that the audience do, is that their stories will be cut all too short in the tragic disaster known as the Tay Bridge collapse.
A mesmeric set aids some stellar ensemble performances in this lively and heartfelt character study. The show takes on the challenging task of exploring the lives of seven characters in an ambitious 1 hour 20 minutes. Luckily, writer Peter Arnott supplies a tightly written script, whilst still managing to keep the dialogue sincere and engaging.
Arnott's script is brought to life by the unfalteringly talented rep ensemble, along with this years graduate actors. The cast work together seamlessly, switching roles and weaving together different stories. The acting is captivating throughout, with some stand out performances from Irene MacDougall as the rejuvenated widow and visiting actress Anne Kidd as the bitter maid.
The stage, designed by Emily James, is a masterclass in set design. The rusted wreckage of a train compartment that can be brought back to life, moved and added to by the actors themselves. The detail is astonishing, right down to the barnacles spattered along the bottom of the carriage.
As a member of the audience, the knowledge that these character's lives are about to be cut short adds weight to their stories, just as their stories add a sense of reality to the disaster, keeping it fresh in our minds despite it having happened hundreds of years ago.
Tay Bridge runs until Saturday the 21st of September.
---
Find out more about the production here.