The DCA turns 20 this year: attend their programme of fantastic events and celebrate with them
---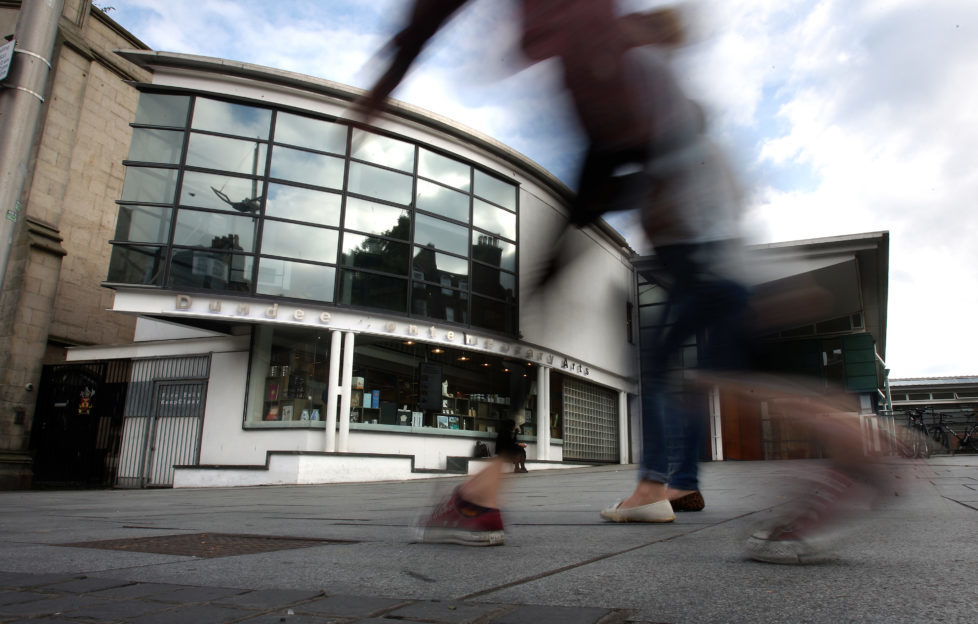 Outside of the DCA (Photo: DCT Media).
It's pretty darn awesome to think that the DCA has enriched Dundee's culture for almost two whole decades now.
To celebrate the last 20 years of nonstop success and creative boldness, the art centre are kicking off a yearlong programme of birthday events on Friday March 8.
The celebrations will commence with an artists' talk between Royal Academians Jane and Louise Wilson, and director of the DCA, Beth Bate.
This exclusive Q&A event is part of a nationwide programme of talks, events and exhibits in celebration of the Royal Academy of Arts.
To find out more about this illustrious pair and their upcoming Q&A, click here. 
There's more
Of course, the celebrations are yearlong, so there's plenty more to look forward to, including: a print symposium, free family activities, interactive exhibitions, drop-in-print tasters, competitive prices, special screenings, and so much more. 
The DCA will start their birthday weekend (Friday March 15) with a sneak preview of 'Mid90s', Jonah Hill's first creative venture as a writer-director, which explores the life of a young working-class boy in LA.
---
To find out more about the DCA's birthday celebrations, click here. 
Follow us
Get in touch with SeeDundee on Facebook, Twitter, and Instagram.