The Dundee Art Fair: this two-day event coming to the Caird Hall is expecting over 10,000 guests and 50 exhibitors
---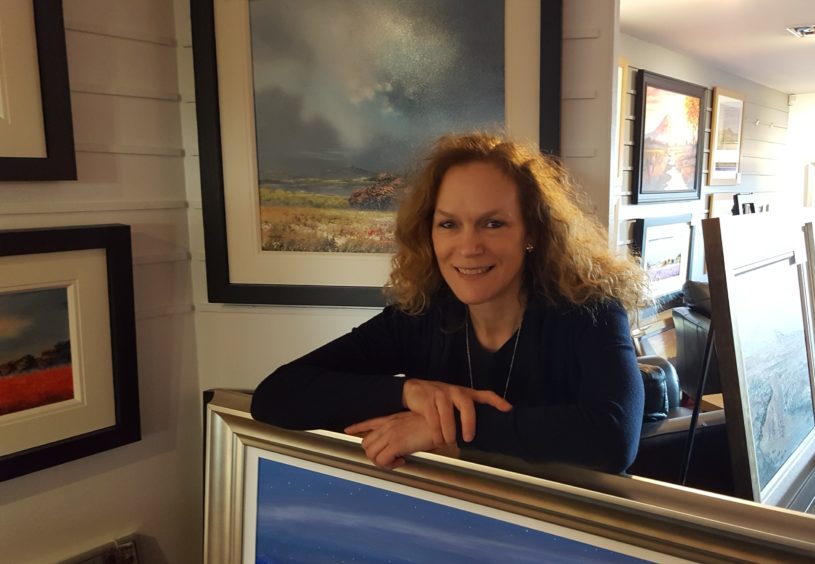 Kim Curson, art fair organiser (Photo: DCT Media).
This fantastic two-day art fair, organised by Kim Curson, is coming to Dundee's Caird Hall in May.
The fair will showcase a range of work by Scottish artists, including original paintings, sculpture, wooden art, and design.
It is expected to have over 10,000 guests, as well as over 50 exhibitors from across the globe.
Kim is confident that the fair will attract visitors to our wee city from all over, stating:
We're passionate about Dundee as an arts location; with the opening of the V&A last year and the waterfront redevelopment, we feel the timing is right. There's a real buzz in Dundee and a welcome interest in the arts from across the city. We hope to build on this by introducing the city to new artists but also, we hope to inspire more people to enjoy art and to get involved.
Where
The Caird Hall
When
The event will be held between May 24 and 26.
Tickets
Purchase tickets here.
---
We can't wait!
Follow us
Get in touch with SeeDundee on Facebook, Twitter, and Instagram.