The story behind the striking architecture of Kengo Kuma's V&A Dundee
---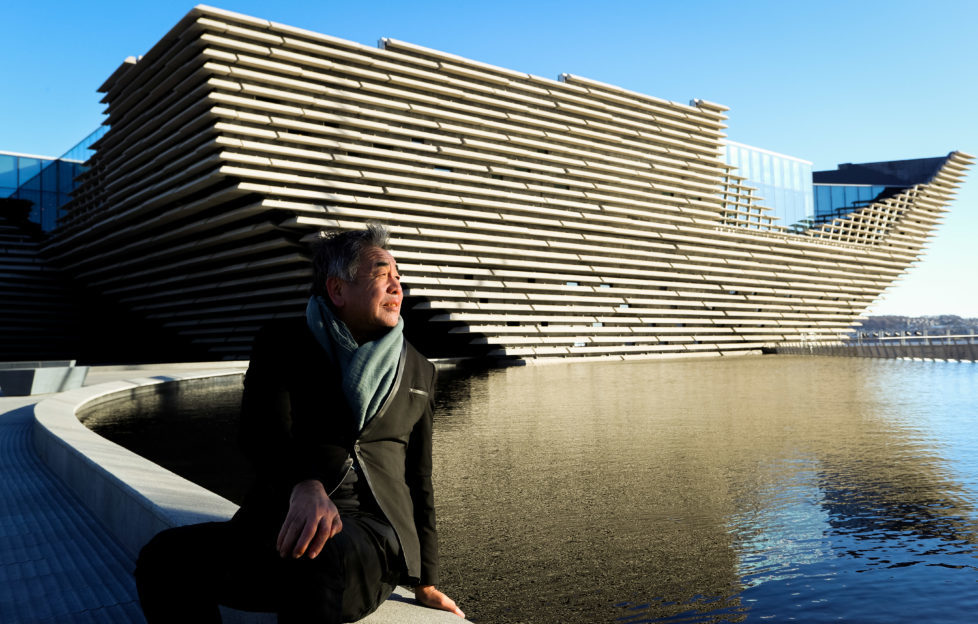 Photo: DCT Media
As we all know by now, world-famous Japanese architect Kengo Kuma designed the dynamic V&A Dundee that swept a fierce renaissance wave over our city in September.
The building, which comprises Scotland's first design museum and the only V&A museum outside of London, has become an iconic landmark in Dundee, boosting visitor attractions here and across the whole of Scotland.
And of course, the museum's complex shape, sharp angles, and powerful setting has made for a coveted piece of architecture, having won several prestigious architectural awards since opening.
But, who and what inspired Kuma's masterpiece?
The museum's design was inspired by the cliffs of Scotland's north-eastern coastline, achieved by cladded lines of pre-cast reconstituted stone panels that run horizontally around its curved concrete walls.
These 2,466 stone panels, which were made in moulds, weigh up to 3,000kg each and span up to 4m.
Quite distinctly, the building mimics the appearance of a striking boat jutting out on to the River Tay, a nod to Dundee's renowned wailing ship heritage.
The V&A's expansive walkway not only frames the stunning views of its local inspiration, but also connects the opening of the building with Dundee's bustling streets.
The museum is described by its designer as a 'living room for the city' meaning that it is a space where people can come together to eat, drink, explore exhibits, and share their cultural experiences.
Its opening in Dundee following the city's 30-year development of the waterfront has been a driving force behind the major transformation, making Dundee officially the best place to live in Scotland.
To read more about the V&A, its architectural history, and the response that it's had from leading publications across the world, click here. 
Follow us
Get in touch with SeeDundee on Facebook, Twitter, and Instagram.