The tale of the Great War's impact on Dundee to be told in new comic
---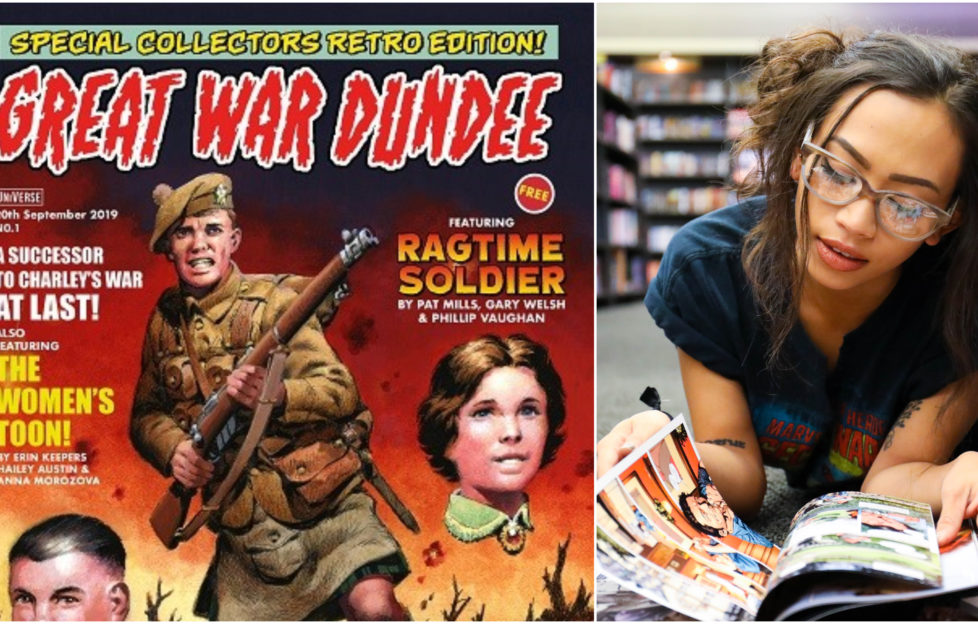 A brand new comic will tell the fascinating story of the impact of the Great War and its aftermath on Dundee.
The publication, produced with the help of the Scottish Centre of Comic Studies, will draw on the many resources that the Great War Dundee Partnership (GWD) has introduced into the public over the last few years.
Included is a story written by legendary comics creator Pat Mills, who worked at DC Thomson before creating the hugely successful British science fiction comic 2000AD.
The publication will be launched at a fascinating free event titled Great War Dundee – The War in Comics and Popular Culture which will take place on Friday 20th September 2019 at V&A Dundee.
Inspired by the First World War, the event pulls together many of the threads of the GWD projects that have taken place since 2014.
It will cover topics such as the presentation of the Great War in comics and games, and attendees will get an opportunity to develop their own comic strips.
The event is free and tickets can be booked via here.