The V&A's 'Ocean Liners: Speed and Style' exhibition is now officially closed – here's its highlights and what to expect next
---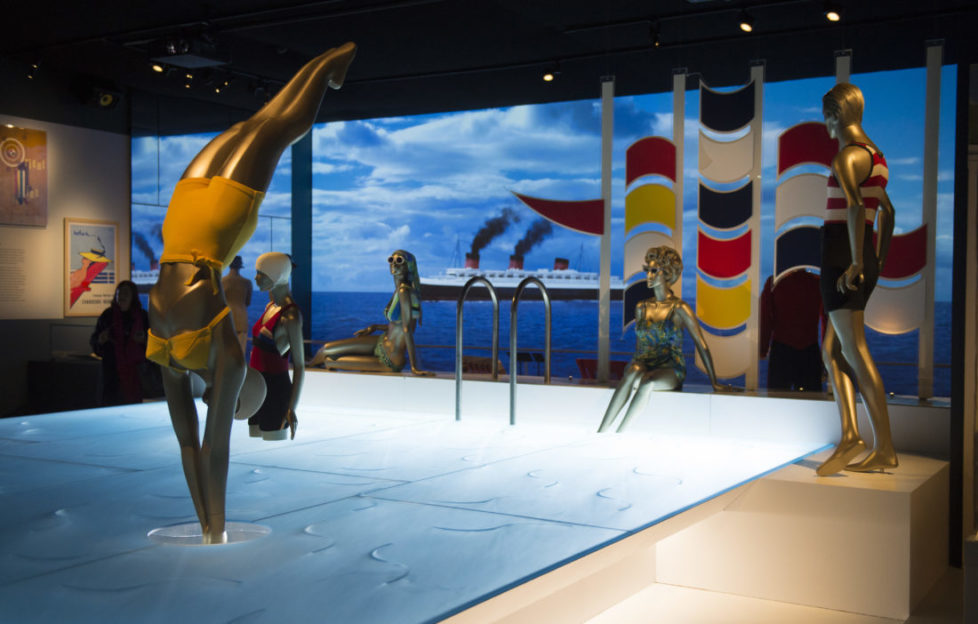 Ocean Liners: Speed and Style (Photo: Ben Stevens images).
Yup, you read it right, folks.
Last weekend marked the last weekend of the V&A Dundee's inaugural 'Ocean Liners: Speed and Style' exhibition.
It's the last weekend of Ocean Liners: Speed and style! ⌛️We can't believe it ?

We anticipate it being busy so make sure and book your tickets in advance https://t.co/WMVgeVW9fZ

— V&A Dundee (@VADundee) February 22, 2019
'Speed and Style' comprised a glorious collection of more than 250 objects (think sculptures, furniture, textiles, photography and film) from across the globe – all of which encapsulated the golden era of ocean travel.
Exhibition highlights included:
>> The largest remaining fragment from the Titanic found floating on the surface of the Atlantic.
>> Personalised luggage previously belonging to the Duke of Windsor, from the exclusive Maison Goyard.
>> A large-scale golden lacquer panel from the first-class smoking room on the Normandie, designed by Jean Dunand.
>> A diamond and pearl tiara by Cartier, previously owned by Lady Marguerite Allan, and saved from the Lusitania
And so much more. 
It's not too tricky to understand why SeeDundee are saddened by the exhibition's close.
BUT – the design museum's brand spanking new exhibition 'Videogames: Design/Play/Disrupt' is happening in April, and we cannot wait.
Videogames: Design/Play/Disrupt
This exhibition, currently on display in the V&A London, will run in our wee city from April 20 to September 8.
It explores the complex design of video gaming and the importance of their presence in the ever-evolving design field (we are the city of design, after all).
The @VADundee's first exhibition has now came to a close! Ocean Liners: Speed and Style explored the romantic and remarkable age of ocean travel and has attracted thousands during its time at the museum. The next exhibition, Design/Play/Disrupt: Video Games will open in April! pic.twitter.com/vQd6c1qkie

— Dundee Culture (@DundeeCulture) February 25, 2019
Stay tuned on SeeDundee for more about the V&A's impressive list of 2019 exhibitions.
We hope you lot enjoyed 'Ocean Liners: Speed and Style' as much as we did.
Follow us
Get in touch with SeeDundee on Facebook, Twitter, and Instagram.