The world's first cycling theatre company are headed to Dundee this August to perform a Shakespearean classic
---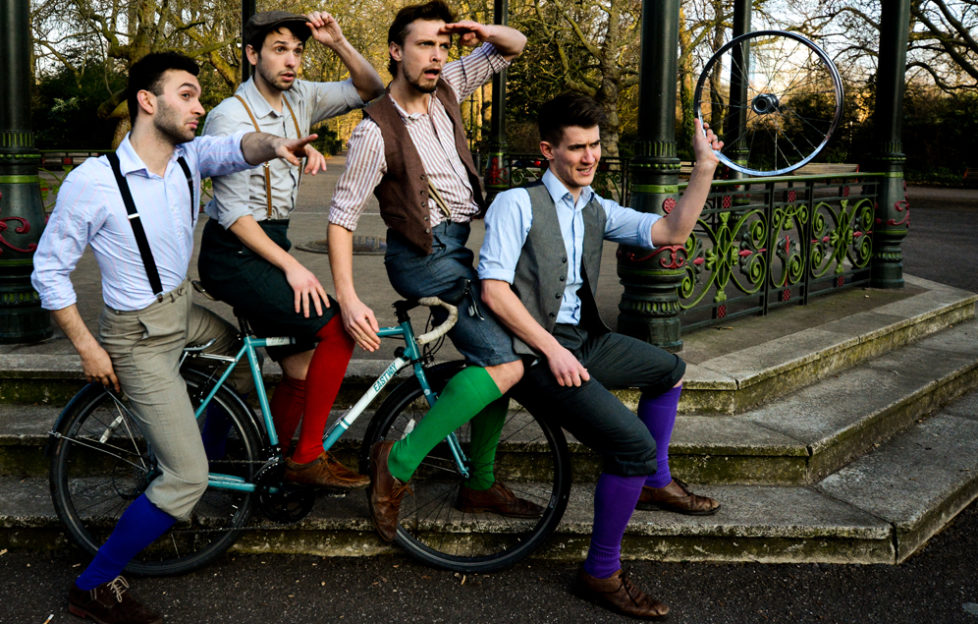 Some male members of the awesome HandleBard troupe (Photo: DCT Media).
The HandleBards are the first ever cycling theatre troupe in the world. 
The original (and clearly energetic) ensemble of actors cycle across the globe during the Summer months, carrying their set, props and costumes with them as they travel from venue to venue to deliver hilariously animated, top-notch performances.
This Summer, HandleBards are bringing their own unique brand of Shakespeare to various corners of the UK, before touring internationally.
Luckily, the ensemble's all-male troupe will be cycling our sunny way to perform the Shakespearean classic 'Much Ado About Nothing' in their typical charming and upbeat style.
SeeDundee cannot wait.
Where
The performance will be an outdoor affair, taking place at Dundee's historical landmark – The HMS Unicorn.
When
The performance will take place on August 30 at 7:30pm.
Find out more
To find out more and to purchase tickets, click here.
Follow us
Get in touch with SeeDundee on Facebook, Twitter, and Instagram.