These top-notch publications have created unique guides to Dundee – check them out here
---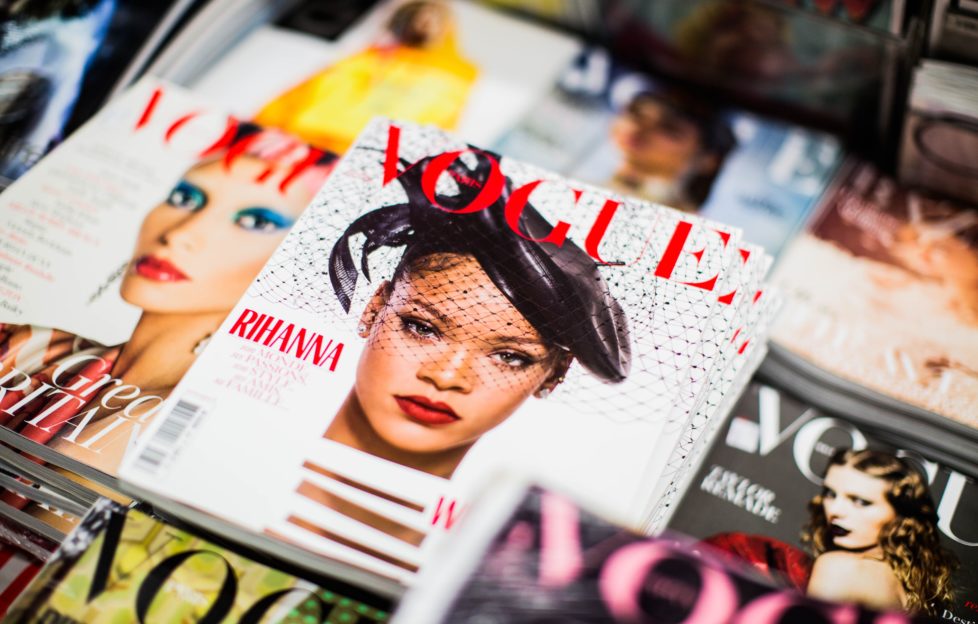 (Photo: Unsplash).
It's no news to anyone that Dundee's glorious cultural renaissance has been hot off the press for the last year.
As of late, SeeDundee has stumbled across several world-class publications raving about our wee city.
Click here to see what we mean.
Upon our stumbles, we noticed how many of the publications have created unique guides to Dundee, describing the best spots to see and visit in the city (taking a leaf out of SeeDundee's book).
Of course, we couldn't help but jot them down for you lot to check out.
In no particular order, here they are.
1. VOGUE
In 2018, Vogue Daily created a guide to the city, describing Dundee as 'curious little town that balances its post-industrial history with a buzzing design scene.'
Dundee is SO in Vogue ?✋?? #ScotlandIsNow #VisitScotland ➡️ https://t.co/Dd9c0P0QGI

— Scotland Is Now ??????? (@Scotland) July 17, 2018
The short but comprehensive guide includes sound advice on where to stay, eat and drink in Dundee, as well as where to head for the ultimate shopping experience.
To read the guide, click here.
2. The Guardian
The Guardian Online created a local's guide to Dundee, centred around the stunning transformation of Dundee's waterfront in 2018.
Check out The Guardian's top 10 travel tips for Dundee… https://t.co/i0Ikb8Ep2h

— DJCAD, UoD (@DJCAD) May 28, 2018
The guide shares a list of top ten activities to enjoy when in the city, as well as a bunch of useful travel information.
To read it, click here.
3. Lonely Planet
Of course, Lonely Planet have created a thought-provoking, essential guide to our wee city.
True to the publication's style, it tells readers the ideal time of year to visit Dundee, how best to travel here, and so much more.
Check out the guide here. 
'Dynamic' Dundee picked as a must-see destination in @lonelyplanet's Best in Europe https://t.co/ZIrDPUziYr pic.twitter.com/vhB6vJ4le2

— BBC Scotland News (@BBCScotlandNews) May 22, 2018
Dundee was also listed in Lonely Planet's 'Best in Europe 2018' guide, described as a 'city with an eye on the future.'
4. NME
The NME guide to Dundee includes a detailed list of Dundee's cultural hot-spots, foodie havens and more, noting the 'vast regeneration' of the city over the last two years.
The NME guide to Dundee – the best eats, drinks, venues and shops in Scotland's cultural gem https://t.co/61zkxuadKc pic.twitter.com/3CInRHALzN

— NME (@NME) January 31, 2019
To read the guide, click here. 
5. Sunday Times
The Sunday Times' student guide to Dundee can be used by students and non-students alike. Whilst it focuses on the city's inherent connection with discovery and innovation, it also offers plenty of suggestions on what to do and see in the city.
To read the guide, click here. 
The Sunday Times also listed Dundee in their '12 best British cities to live in' guide.
@newsundayherald #Scotland is #winning! ? The Sunday Times has named #Edinburgh & #Dundee in our 12 best British cities to live in guide. Here's why: https://t.co/uOYyIWXBcS

— Sunday Times Home (@TheSTHome) August 5, 2018
Do you know of any trendy guides to our wee city? Let us know via socials.
Follow us
Get in touch on Facebook, Twitter, and Instagram.