This award-winning company is working with Discovery Point to create something magic for Chinese tourists in Dundee
---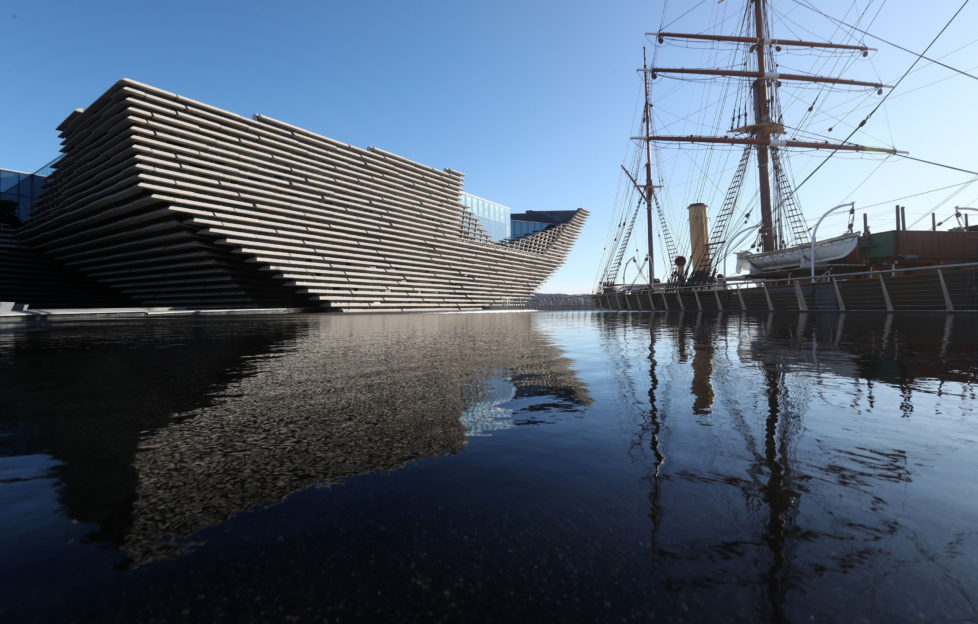 Dundee's first design museum sits side by side with the historical RRS Discovery Ship at the city's transformed waterfront (Photo: Andrew Milligan/PA WIRE).
So, what's your thoughts on China's digital landscape compared to the UK's?
Yup – there's a question you don't get asked every day…
Allow SeeDundee to give you a summary of China's mind-blowing, totally different, all-encompassing digital world.
The lowdown
Millions of people in China (half the population, to be exact) don't use platforms that are completely second nature to us, like: Google, Facebook, Twitter or Instagram.
Instead, Tthey use a super app called 'WeChat.'
This app contains a bunch of impressive functionalities, such as: chat, news, video calling, ecommerce, shopping and electronic payment service.
What's SeeDundee's point
Okay, so we know what you're thinking.
What the heck does this have to do with SeeDundee or our wee city in general?
And you're not wrong.
Except that Zudu, the first ever Scottish company to focus on digital strategy for breaking into the lucrative Chinese sector, is conducting a marketing project to include Dundee's Discovery Point in the WeChat super app.
That's right.
One of the central focuses of the project is to create a Discovery Point WeChat public platform, which will offer interactive digital guides for Chinese tourists to Dundee.
The digital tour guide can be accessed through the simple scanning of a QR code, something that has revolutionised shopping and other transactions in China.
The Zudu WeChat Public Platform is now live! ????

If you're on WeChat, read all about it here: https://t.co/Vf5eco396S

— Zudu (@ZuduDigital) September 21, 2018
The guide also allows visitors to access translated information throughout the exhibition.
It can be used in the venue's hospitality facilities where, with one quick and easy scan of a QR code, the Chinese visitor will be taken directly to a translated menu.
Pretty darn swish.
James Buchan, the managing director of Zudu, said:
The digital tour guide is just the first phase. We will use Key Opinion Leaders based in the UK to tap into the UK-based Chinese population to market the attraction through articles and event promotion. Zudu is working with attractions, hotels, restaurants and tour operators across Scotland to help them tap into the Chinese visitor market.
SeeDundee are ultra excited for Chinese tourists to experience one of the city's outstanding historical landmarks in such a magic and interactive way.
We'll keep you lot posted on the super app developments.
Follow us
Get in touch with SeeDundee on Facebook, Twitter, and Instagram.