This famous journalism website have created their own online guide to Dundee
---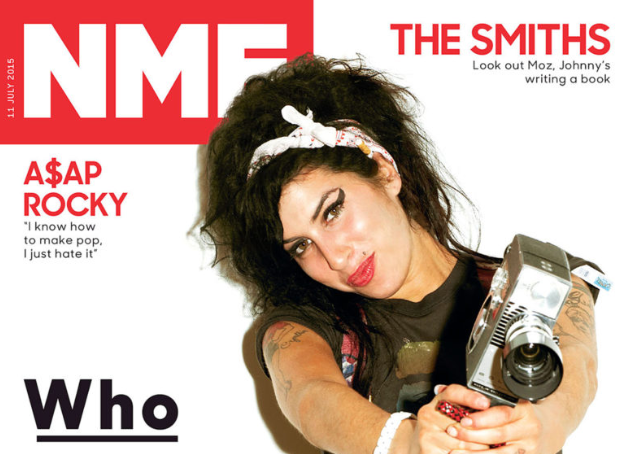 NME cover featuring the late Amy Winehouse (Photo: Press Association).
Over the past year, Dundee has unsurprisingly been listed by a number of esteemed publications (think the National Geographic Traveller, Wall Street Journal, and many more) as the 'go-to' cool city of 2019.
Dundee named on @NatGeoTravel's Cool List 2019. You can add that to…

✅ Lonely Planet
✅ Vogue
✅ GQ
✅ The Wall Street Journal
✅ CNN
✅ Bloomberg
✅ The Guardian

Which is very cool indeed.

— Derek Healey (@C_DHealey) December 4, 2018
To find out more, click here. 
NME
The latest publication to acknowledge Dundee's recent cultural renaissance is British journalism website NME.
NME (News Musical Express) has published fresh music journalism since 1952. The former magazine launched the UK's first ever single chart, inspired by the US's Billboard Hot 100.
It was known as 'the best mag of the 20th century' and became the best-selling British music newspaper in the 70's.
Athough the publication is now only produced digitally and not in print form, it still has a sexy following of music lovers across the nation.
The NME guide to Dundee
It seems that NME are interested in the city of Dundee and all it has to offer, as shown by the online guide they published this Wednesday (January 30) which references the 'best eats, drinks venues and shops in Scotland's cultural gem.'
The guide includes some of SeeDundee's favourites, including: The George Orwell, Draffen's, and Groucho's.
To check out NME's guide, click here. 
---
We can't help but wonder which publication will put Dundee on the 'go-to city' map next.
Follow us on socials
To keep up-to-date with SeeDundee, follow us on Facebook, Twitter, and Instagram.