This weekend is going to be bloomin' great because Dundee Flower and Food Festival is back
---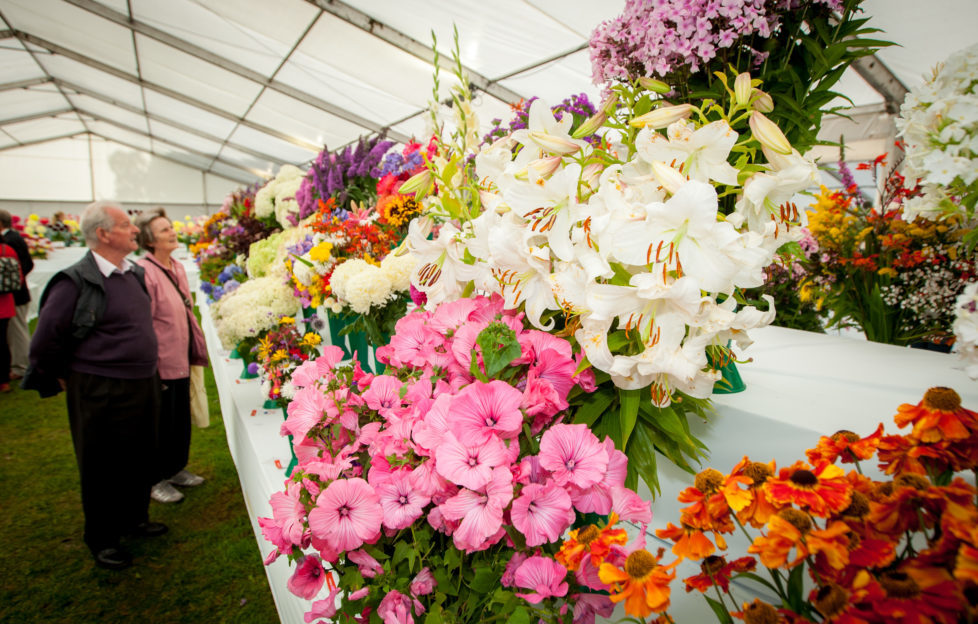 Dundee Flower and Food Festival celebrates its 30th year at Camperdown Park this year.
Dundee Flower and Food Festival
Dundee Flower and Food Festival, at Camperdown Park,  has become a real Dundee tradition and celebrates its 30th birthday this weekend.
From a humble 3000 visitors back when it was known as the Dundee Horticulture Exhibition, it has now grown to an event that attracts 20,000 people!
Now, it's one of the biggest and best horticulture shows in all of Scotland.
---
Famous faces
If you've been to the festival before you'll know lots of familiar faces can be found there.
You can rub shoulders with TV personalities like horticulturalist Christine Walkden, from BBC shows like Gardeners World, and former JLS member JB Gill.
At the same time, the festival is also popular with the best chefs in Scotland. From Masterchef: The Professionals winner Gary Maclean to Michelin-starred Geoffrey Smeddle.
COMPETITION: Your chance to win a pair of tickets to Dundee Flower and Food Festival 2018… https://t.co/J7WKaGsufn via @thecourieruk

— Gary Maclean (@Gmacchef) August 20, 2018
---
Exhibition and Floral Marquee
In this showcase of all things floral and plant-based you'll get the chance to see an exquisite selection of cut flowers and veg.
Various specialists from all over will give you the handy hints you need to keep you own gardens flourishing and beautiful.
You can even take some home with you. There will be nurseries selling their plants and taking orders.
So whether you're after pretty-in-pink carnations or if cacti are more your thing, you'll find everything in the marquee.
---
Entertainment
It might be called Dundee Flower and Food Festival but that isn't all there is to it.
There is plenty of other entertainment on to keep everyone entertained, even the kids!
Musical performances will keep you tapping your feet throughout the day along with amazing dances in all sorts of wonderful forms.
The diversity of talent on show will be something to behold; from traditional Scottish ceilidh bands to Dance Ihayami, who'll take you through the steps of classical Indian and Bollywood dancing.
Other top attractions include Elite Birds of Prey where you'll get a chance to see big birds in action. Just be careful they don't nick your food as they swoop by.
For kids there will be tons of things to get stuck into. The popular Mr Bloom from CBeebies will be with his band to keep the wee ones amused while promoting being healthy and connected to nature.
More hands-on activities will take place in the Children's Marquee where they can learn to build their own wooden bird and bug houses. In the marquee they'll be able to take part in tons of fun activities and competitions or get their faces painted as their favourite animals!
---
Stop for a drink
All these great attractions and performances might make you thirsty, so you can stop in one of two food courts or one of the beer tents to grab a refreshing drink.
The brews will be provided by Dundee's own 71 Brewing while Jaw Brew will keep your glasses topped up in the beer tent.
---
The Flower and Food Fest's 30th birthday bash is bound to be one of their best festivals yet!
Keep up-to-date with all the festival news by visiting their website.
For more like this, follow us on Facebook, Twitter and Instagram.