Tonight: PechaKucha Vol.23 will be in full swing at Dundee Rep Theatre
---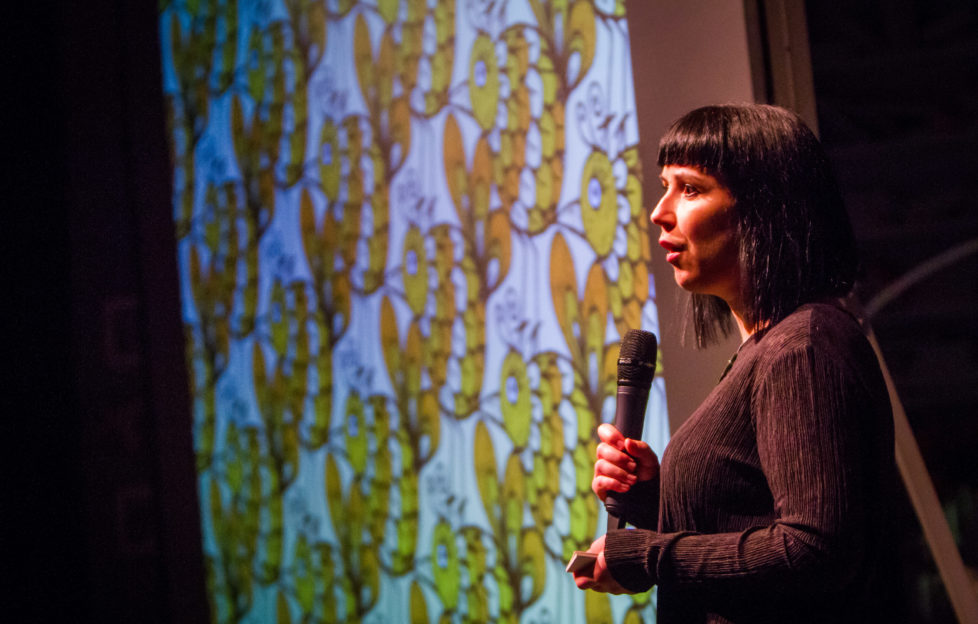 Last year's PechaKucha event. Snap shows Suzanne Scott, one of the speakers at the event in 2018 (Photo: DCT Media).
Tonight, PechaKucha Vol.23 will kick off for its eighth successful year at Dundee Rep Theatre.
Creative Dundee has hosted PKN's in our wee city since 2011.
The phenomenal event, which first started in Tokyo in 2003, now runs in over 1000 cities across the globe.
The rules are pretty simple. Speakers show 20 images from a topic of their choice (think loves, hates, holidays, etc) each for 20 seconds.
This series of inspiring talks encourages Dundee locals and visitors alike to bond over shared passions and influences.
Tickets
Feeling inspired and fancy sharing your creative ideas with others? Or do you simply want to listen to what others have to say?
There is a small handful of tickets still available for the event tonight.
Click here and/or here to purchase yours.
Follow us
Get in touch with SeeDundee on Facebook, Twitter, and Instagram.