'Videogames: Design/Play/Disrupt' opens at the V&A this Saturday April 20 – check out our sneak preview photos of the major exhibition
---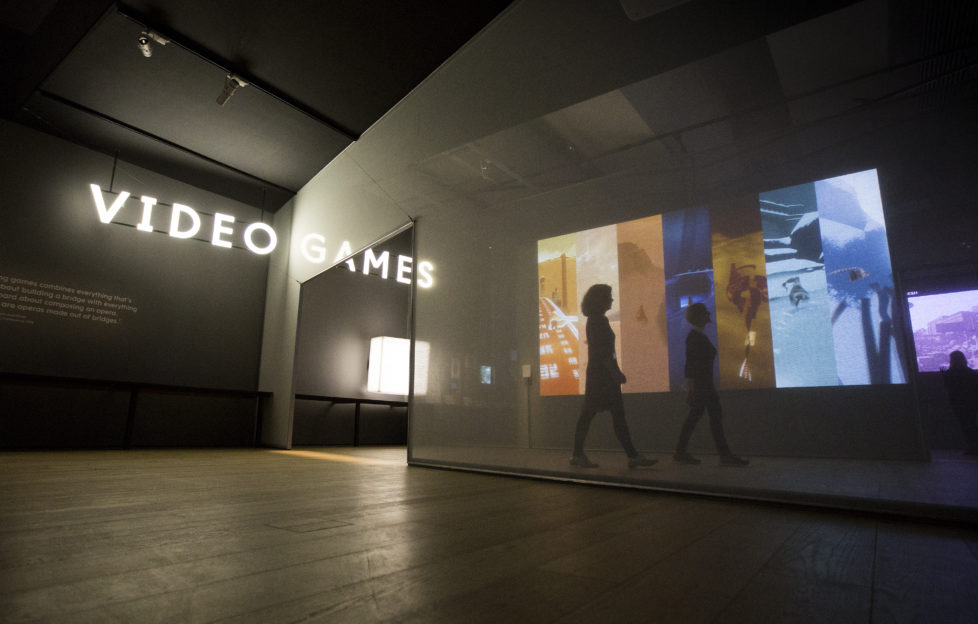 Photo: Michael McGurk
The V&A's next major exhibition 'Videogames: Design/Play/Disrupt', will officially open this weekend on Saturday April 20.
The exhibition, carried over from the London V&A, will be the first of its sort to fully delve into the complex world of videogaming, celebrating the importance of the art form in today's culture.
To find out more about the exhibition and to book tickets, click here.
Preview snaps
Philip Long, director of V&A Dundee, has said:
We are delighted to be opening our next major exhibition, Videogames: Design/Play/Disrupt, this weekend. This is a very exciting show for anyone with an interest in art, creativity and design, as well as makers and players of videogames. As you walk through this exhibition you get to see how a game is designed, from the earliest sketch right through to the online communities and independent designers that are reshaping the future of gaming.
As part of the major exhibition, the design museum has commissioned a brand new videogame that will soon be available to play on V&A Dundee's website.
'Plaything', created by Will Anderson and Niall Tessier-Lavigne, allows users to hand-craft a character in their personal browser, who grows and develops with their creator.
To find out more about the major exhibition programme, click here.
---
We can't wait to see you there!
Follow us
Get in touch with SeeDundee on Facebook, Twitter, and Instagram.