What does being the UK's first and only 'Unesco City of Design' actually mean for Dundee?
---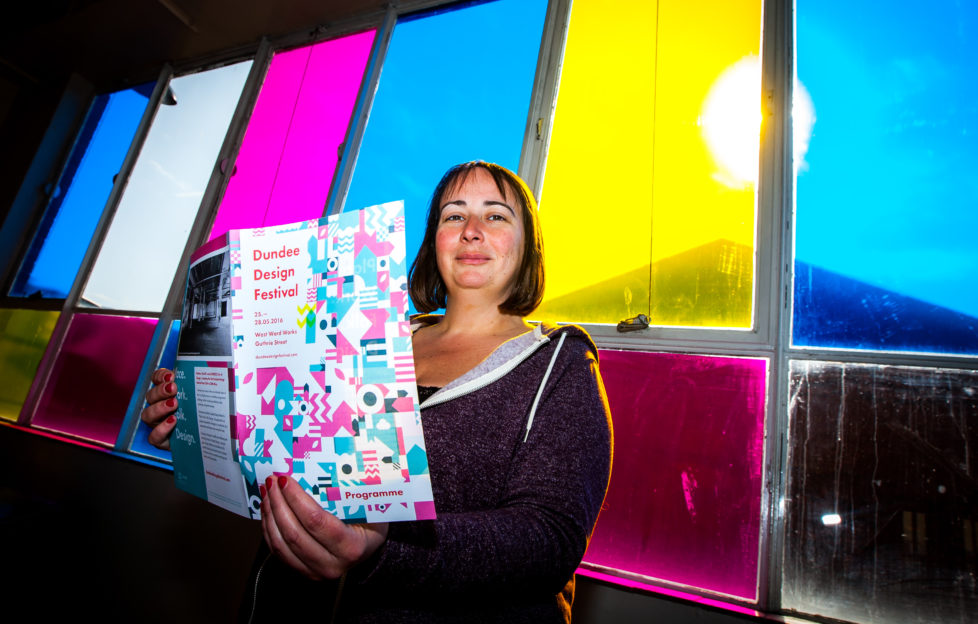 Anna Day (Manager at UNESCO Dundee City of Design) Photo: DCT Media.
We at SeeDundee often praise our city for being the first and only in the UK to hold UNESCO City of Design status.
We are absolutely delighted that Dundee has been awarded UNESCO City of Design status!… http://t.co/UdUtofUJHZ

— Creative Dundee (@Creative_Dundee) December 1, 2014
We've had this prestigious title since back in 2014, now sharing it with 107 major cities across the globe.
Think Seoul, Shanghai, Montreal, and Bilbao.
And we cannot deny that membership into this exclusive club helped put Dundee well and truly on the map five years ago.
But, what does this title actually mean for Dundee?
UNESCO's Creative Cities Network was created in 2004 to promote cooperation among cities that have shown creativity as a factor for sustainable urban development.
UNESCO cities work together to place creativity and cultural industries at the heart of their development.
As home to the only V&A design museum outside of London, we can vouch that Dundee places creativity and cultural industries at the heart of its growth and transformation.
Why Dundee?
So, why was Dundee chosen for this fantastic accolade back in 2014?
Dundee has been recognised for its diverse contributions to fields including medical research, comics, video games, and design.
Its UNESCO title acknowledges that Dundee has contributed to world research, including aspirin, biomedical research, comics, marmalade, and video games.
Plus, Dundee has a rich design heritage what with its three J's history, and has used this heritage to thrive and face challenges over the years.
To check out why exactly Dundee is known as The City of Discovery, click here. 
What does this title mean for Dundee?
Economic Benefits: jobs, tourism, and business opportunities.
Social outcomes: self-esteem, city image, inward investment, and a transformed social profile.
Educational: the next generation, the city's reputation.
And we absolutely have seen these positive outcomes take place in Dundee since 2014.
What an amazing year it's been for tourism in Dundee ? @VADundee @dundeecity #dundeeisnow pic.twitter.com/rloYm8eXmD

— SeeDundee (@See_Dundee) May 20, 2019
Now, in 2019, Dundee's design culture still aims to use design to challenge social issues in the city, creating a place with a great quality of life, ambitious academic sector, and international centre for digital media.
---
What does being a UNESCO City of Design mean to you?
Follow us on Facebook